Florida Man Faces Several Child Porn Charges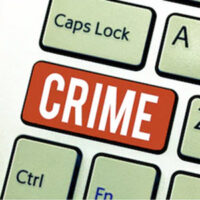 People all over the country engage in the viewership of child porn. Many people think it is innocent. They often confuse it with adult porn, in which the participants are all willing. Child porn is the complete opposite. It involves children—some as young as babies and toddlers—who are forced into these sexually explicit situations.
A Florida man was recently arrested for possessing child porn. The 48-year-old man was arrested on May 28 after police searched his home and found the files.
The Sarasota Police Department executed a search warrant after receiving tips from the National Center for Missing and Exploited Children. Detectives went to the man's apartment, located in Sarasota.
A forensic technician searched the residence and found three sexually explicit images on a computer. Detectives confirmed that the images were in fact child pornography.
The man was arrested and taken to the Sarasota County Jail.  He faces three counts of child pornography possession. Additional charges are possible. He is being held on a $150,000 bond. The case is still under investigation
Purposes of Child Porn
Why do people view child porn? It may seem immoral and disgusting to most of us, but there are some people who feel it serves some purpose. While many are motivated by a sexual interest in children, there are those who use child porn images and videos for other reasons.
There are emotional reasons and sexual reasons. Sometimes the reason cannot be explained. In most cases, though, the viewer only views, possesses or distributes the images. The person usually does not directly have any contact with the child, meaning they do not sexually abuse the child. Instead, they enjoy watching others do it.
So what exactly are the purposes of child porn? Some use it strictly for monetary purposes. This means that they don't necessarily enjoy watching it, but since viewership of child porn is on the rise, it has value on the market and can even serve as a collectible. This means people may buy, sell or trade it.
There are many of those, though, who do view these images on a regular basis. They may do so because it serves as sexual gratification. Some adults are attracted to young children rather than people their own age. They may also want to explore and experiment with their sexual interests. They may also use it as a form of escape, especially if they have been frequently rejected by adults. They may feel more control over children since they are younger.
If they sexually abuse their victims, then they may use child porn for other purposes. They may use it to groom a potential victim. They may use it to blackmail a victim.
Contact a Legal Professional for Help
Nobody wants to get arrested for child pornography. These charges are often considered both state and federal crimes and, as such, come with serious repercussions.
If you have been accused of child porn, get help right away from a Florida child pornography lawyer at the Law Offices of Gilbert A. Schaffnit. We will aggressively fight for your rights. Fill out the online form or call (352) 505-1799 or to schedule a consultation.
Resource:
nbc-2.com/story/42196295/florida-man-arrested-faces-three-possession-of-child-porn-charges-officials-say
https://www.gilschaffnit.com/florida-teacher-faces-child-porn-charges-2/