Florida Man Facing Cyberstalking Charges Against Former Classmate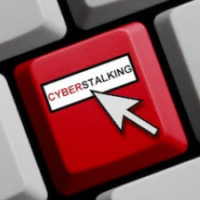 Sometimes the mistakes you make in the past come back to haunt you. This is the case for a Florida man who had a sexual encounter with a classmate 17 years ago–when the man was 17 years old and the girl was just 13. The woman had written an essay for an online magazine describing the incident in detail. The woman had used her own name, but did not disclose any others.
The man, now 34, found out about the article shortly after it was published in 2016. He fought back by cyberstalking the woman, leaving expletive-laced comments about the essay and threatening to injure and kill the woman. In some of the hundreds of messages he posted, he also asked for forgiveness. He denied the information in the essay, alleging that the claims were lies. He also described how the incident was consensual in nature and that he would often masturbate to her photos. The man also confessed that the essay made him contemplate suicide.
The man, who has lived in Boca Raton and Jacksonville, had returned to Broward County at the end of August and federal prosecutors indicted the man for his concerning behavior, which includes firing guns at a shooting range. The man continued to make harassing comments to the woman throughout 2017 and 2018. Finally, the woman, who now lives in Massachusetts, contacted law enforcement on April 3.
This is not the man's first brush with the law. In the past, he has faced multiple theft and battery charges. In one case, he spat on a police officer. He was arrested in December 2016 for violating a restraining order against a 17-year-old girl. He also has a history of drug use and owes more than $6,600 in court fees.
The man is currently detained and will be transported to Boston at a later date to face the cyberstalking charges.
What is Cyberstalking?
Under Florida Statutes Section 784.048, cyberstalking is defined as communicating through words, images or language directed at a person via electronic communication and causing unnecessary distress. Cyberstalking is a first degree misdemeanor punishable by up to one year in jail. In this case, because the cyberstalking includes a credible threat, the man could face aggravated stalking charges. This is considered a third-degree felony, which is punishable by up to five years in prison. Other elements of aggravated cyberstalking include communicating with a person while a restraining order is in place and communicating with a child under age 16.
Contact a Legal Professional for Help
While cyberstalking is typically a misdemeanor charge, certain circumstances can result in a felony. In either of these cases, jail time–as much as five years–is a possibility.
A cyberstalking charge could result in a restraining order. A person could also be charged with sexual battery, child porn and other criminal offenses.
Don't try to handle these charges on your own. The Gainesville criminal defense attorneys at the Law Offices of Gilbert A. Schaffnit will fight for your rights and help you achieve a favorable outcome. Schedule your consultation today by filling out the online form or calling his office at (352) 505-1799.
Resource:
nbcboston.com/news/local/Florida-Man-Indicted-for-Cyberstalking-Massachusetts-Woman-491572431.html