Florida Man Gets 40 Years In Prison For Child Porn Production And Distribution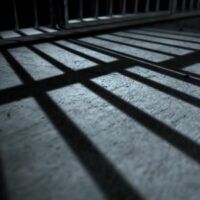 Unfortunately, the internet is not always a safe place. Young children and teens often get caught up in online chats with people who don't always have the best intentions. They often think they are meeting up with people their own age, only to end up meeting with and having sex with older men.
In March, a South Florida man pled guilty to child pornography distribution and production crimes after meeting two girls online. The 23-year-old man, known for chatting up young girls online and meeting with them at various locations throughout Broward County, has been sentenced to 40 years in prison. He was accused of paying hush money to two girls, ages 12 and 14, in exchange for oral sex. He also recorded the activities.
The man was first arrested in September 2020. He was known to use Snapchat to meet girls between the ages of 12 and 14 online. He would then arrange to meet with them in person. Detectives searched the man's cellphone and found photos and a video of a 12-year-old girl and 14-year-old girl simultaneously performing oral sex on him in the backseat of his car while in a parking lot.
Both girls told detectives that the man gave them $50 each as "hush money." The man also sent one victim a sex toy and forced her to film herself using it. He then shared the video on social media. Some were labeled with QR codes and posted for sale online.
What is Child Porn Distribution?
What does it mean to distribute child porn? A person can be accused of child porn distribution any time they share images of children in sexually explicit conduct with others. While merely showing a person a photo of a child engaging in sexual activity may not result in criminal charges, keep in mind that showing any type of porn to a child can result in serious criminal charges.
One common way to distribute child porn is by sharing materials. Allowing another person to physically copy child pornography images or movies constitutes distribution of pornography under federal law. So does printing sexually explicit photos of children and giving someone a CD that contains video clips depicting children engaged in sexual conduct.
 However, most people who are charged with child porn distribution have shared electronic files and images online via the internet or private networks. Forwarding child porn via text message (sexting) can also be considered child porn distribution, even when it involves teens who have shared explicit photos of themselves or other teens with classmates.
 Contact a Legal Professional for Help
Child porn crimes are punished harshly, especially when they involve producing and distributing sexually explicit images of young children. A person can face decades in prison.
A Florida child pornography lawyer from the Law Offices of Gilbert A. Schaffnit can help defend you from the charges you face. We'll make sure you are treated fairly. Contact us today to schedule a consultation. Call (352) 505-1799 or fill out the online form.
Source:
local10.com/news/local/2022/06/15/south-florida-man-who-gave-girls-hush-money-for-sex-gets-40-years-for-child-porn/