Florida Man Sentenced To 35 Years In Prison For Child Porn Production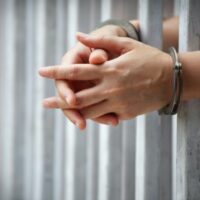 Child porn crimes can result in many years in prison, especially if the crime involves production of child porn. A Florida man knows this all too well after receiving a 35-year sentence after asking for sexually explicit photos of young girls and even toddlers.
On May 24, the 39-year-old man from Wesley Chapel was sentenced to 35 years in prison after being convicted of child porn production. The man was taken into custody on January 31, 2019, after it was discovered that he used fake personas to search for models. He would place ads online looking to pay models but then he would demand sexually explicit images from those who responded, including minors.
The man convinced two minors to send sexually explicit images to him. He also  convinced a mother to send sexually explicit images of her daughter, who was only 1 year old.
Originally, he was charged with 12 counts of child pornography production in Arizona, since that was where his victims resided. He entered a plea deal on January 13, but then it was discovered that there were additional minor victims in South Carolina and Minnesota. That increased his charges from 12 to 14.
The man was sentenced to 35 years in prison. After serving his time, he will be on supervised release for the rest of his life. He will be required to register as a sex offender. He will also need to enroll in and complete a sex offender treatment program. In addition, the man was ordered to  pay restitution to the families of the victims in the photos.
Child Porn on the Rise
Interest in child porn has reached all-time highs. Every year, the National Center for Missing & Exploited Children reviews more than 25 million images of children being sexually abused. The images are getting more and more graphic over time. People are becoming desensitized to the images and are looking for shock value. This has led to live streams of children being sexually abused in real time. In addition, the victims are becoming younger and younger. In many cases, they are toddlers or even babies under a year old.
Child porn is rampant all over the world, but the United States is the largest producer of such content. These children are often abused by people they know, such as neighbors, family friends, and even their own parents. The content is then shared through chats, instant messaging, social media sites, and various networks. Many child abusers find online communities with members who share their interest in sexually abusing children, normalizing their behavior.
Contact a Legal Professional for Help
Child porn crimes are on the rise. That's why charges are taken very seriously in Florida as law enforcement officials aim to get a handle on this crime.
If you have been accused of such a crime, seek legal help from Florida child pornography attorney Gilbert A. Schaffnit. We will work hard to help you get a favorable outcome. Schedule a consultation today by calling (352) 505-1799 or filling out the online form.
Resources:
thorn.org/child-pornography-and-abuse-statistics/
kvoa.com/news/top-stories/2021/05/26/florida-man-gets-35-years-in-jail-after-convicted-for-producing-child-porn-of-arizona-1-year-old/