Florida Man Sentenced To Prison For Child Porn Crimes — Again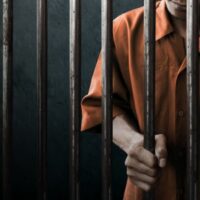 A Florida man who was previously convicted of child porn crimes committed more of the same crimes while on supervised release.
In 2016, the 32-year-old man from Moore Haven received a prison sentence of five years and 10 months for transporting child sexual abuse materials. After he was released from prison, he was ordered supervised release for 20 years.
The man completed his prison sentence in 2022. However, he still had to report for routine polygraph examinations at the U.S. Probation Department. During one such examination, the man admitted that he had been on the dark web downloading images and videos of child sexual abuse. Upon further investigation, it was discovered that the man possessed numerous electronic devices that contained multiple child porn images and videos. The man distributed many of these files to another person.
According to plea documents, the man was in possession of a tablet and several smartphones, all which were forensically scanned. Authorities found they contained numerous illegal images and communications, including text exchanges between the man and a minor as well as  images and videos of minors engaged in sexual acts.
There was a text message exchange between September 14 and September 18, 2021 in which the man asked whether the person had "any young pics." The man had sent four videos with girls as young as 8 years old performing sexual acts.
The child porn images were sent to the National Center for Missing and Exploited Children and the agency was able to identify 66 images from 38 known child pornography series. The images of the victims originated from domestic locations as well as areas from outside Florida.
The man pled guilty to his most recent crime on August 3. He received a much heavier sentence for this repeat offense than he did for his initial crimes: 327 months in prison, or 27 years and three months. After completing his prison sentence, he will be on supervised release for the rest of his life. In addition, he must pay $24,000 in restitution to his victims.
Contact a Legal Professional for Help
Child porn crimes are taken seriously, especially for re-offenders. You need someone to defend you from the charges you face.
For strong, effective defense designed to achieve the best outcome, contact a Florida child pornography lawyer from the Law Offices of Gilbert A. Schaffnit. To schedule a consultation, fill out the online form or call (352) 505-1799.
Source:
lawandcrime.com/crime/florida-man-lands-more-than-27-year-prison-sentence-for-surfing-for-child-porn-on-dark-web-while-on-supervised-release-for-same-crime/