Florida Man to Serve 60 Years in Prison for Child Porn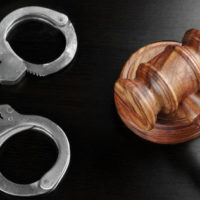 Sadly, the victims of child porn are becoming younger and younger. In the past, these victims were primarily older teens. Today, many child porn crimes involve children under the age of 10. In some cases, toddlers and even babies are being used to produce pornographic materials.
This was the case for a Florida man convicted of producing child porn. The 23-year-old man pled guilty in October to child pornography. He has been sentenced to 60 years in prison for performing sexually explicit acts on an infant and toddler, recording the acts and then distributing them to others. If he serves his full sentence, he will be 83 years old upon his release from prison. Once released, he will then be supervised for the rest of his life.
The Clay County Sheriff's Office and U.S. Immigration and Customs Enforcement's Homeland Security Investigations were in charge of investigating the case.  When law enforcement officials came to the man's Middleburg home, he told them he was in bed with a 2-year-old child. Agents took the child away and found various media devices with images depicting child porn. A digital camera had numerous images of the man sexually abusing the child and an infant. Various other devices were used to produce, store, receive and distribute sexually explicit images of children.
How the Victims Cope
Young victims of sexual abuse typically do not scream or cry when they are being sexually abused. This leads many child porn viewers to assume that the children are not being hurt. But this is not true. The victims often keep silent as a sign of helplessness. They are afraid to tell others, so they keep quiet.
Victims often feel helpless because they trust the person who is abusing them. After all, more than 80 percent of children are sexually abused by someone they know, whether it be a family member, friend, neighbor, daycare provider or maybe even a teacher. The abusers coerce the children into keeping quiet by telling them that they are doing this because they love them and should keep it a secret.
Millions of children are victims of child porn. While thousands are identified, many more suffer in silence.
Get Legal Help Today
Child pornography affects not only the victims, but the abusers as well. Some abusers don't understand that what they are doing is wrong. They may have had someone close to them perform the same acts on them, so they are continuing the cycle of abuse. Maybe they just view child pornography on occasion and find nothing wrong.
In any case, a person suspected of engaging in child porn can face serious consequences if convicted. These are felony crimes that can affect you for the rest of your life, even if you don't face a lifetime of criminal penalties. You need someone on your side to help. The Gainesville criminal defense attorneys at the Law Offices of Gilbert A. Schaffnit can assess your case and formulate a strong defense. To schedule your consultation, give us a call today at (352) 505-1799.
Resources:
miamiherald.com/news/state/florida/article203098374.html
washingtonpost.com/posteverything/wp/2015/10/23/how-society-silences-sexually-abused-children/?utm_term=.fee4131a6403