Florida Massage Parlor Faces Prostitution Charges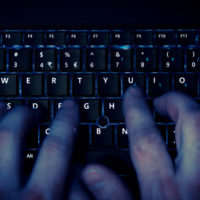 When you think of prostitution, you may imagine scantily dressed women on street corners. However, prostitution can occur in a number of ways. Sometimes this activity is hidden in buildings, such as massage parlors.
An undercover investigation in Florida unveiled such activity. Police found that two spas in New Port Richey were engaging in prostitution. The spas involved are Miyako Spa, located at 4962 U.S. 19 and Kimura Spa, located at 6602 U.S. 19.
New Port Richey Police, in cooperation with the Department of Homeland Security and Border Patrol, raided the spas on October 12. They found evidence of prostitution inside the spas, which are both owned by one person.
Two employees and one owner were arrested. They all face prostitution charges. The 58-year-old owner faces two counts of operating a building for the purpose of prostitution. She also was fined $2,245 for code enforcement violations. She was in violation of Florida State Statute 796.07, which prohibits owning or operating any place for prostitution. Two others, both 55 years old, face three counts each of prostitution.
What the Law Says 
Florida State Statute 796.07 prohibits prostitution and related acts. Prostitution refers to engaging in sexual activity for hire. This means giving and receiving the body in exchange for money, or paying for sex essentially.
Sexual activity, as defined by the law, can mean a number of things. It can include vaginal, oral or anal penetration by another sexual organ. It may also include fondling another person's sexual organ for the purpose of masturbation. The law does not include these activities done solely for medical purposes.
Under this law, it is illegal to own or operate a building for prostitution. It is also against the law to offer prostitution to someone or knowingly take them somewhere to engage in prostitution. Anyone who is age 18 or older and engages in prostitution is breaking the law.
A first-time offender can be charged with a second-degree misdemeanor. The punishment is a $500 fine and 60 days in jail. A second violation will result in a first-degree misdemeanor, which is punishable by a $1,000 fine and one year in jail. Any subsequent offenses can result in a third-degree felony. While this is the least serious felony, it still comes with harsh consequences, including five years in prison and a fine up to $5,000.
Those who entice another to engage in prostitution face even harsher punishment. They may also be ordered to perform 100 hours of community service. They may also have to attend an educational program about prostitution or human trafficking. If a vehicle was used in the crime, it may be impounded for as long as 60 days.
Contact a Legal Professional for Help
Prostitution is illegal in Florida, and anyone who engages in sex in exchange for money can face serious charges. While a first offense is typically a misdemeanor, subsequent offenses can be charged as felonies. This can mean significant fines and jail time.
If you are facing prostitution charges, seek legal help right away to protect your reputation. The Law Offices of Gilbert A. Schaffnit can provide an aggressive defense to help reduce your charges. Schedule a consultation today by calling (352) 505-1799 or filling out the online form.
Resource:
patch.com/florida/newportrichey/npr-police-arrest-spa-owner-employees-prostitution