Florida Men Arrested for Involvement in Child Porn Dark Web Marketplace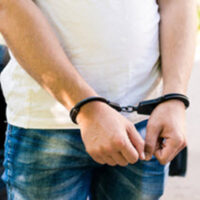 The internet has opened up the world for so many people who are housebound or have social anxiety. With just a few clicks of the mouse, a person can perform research, shop and even work from home. The internet also allows people to engage in illegal activities, such as view and distribute child porn.
Anything you view on the internet can be detected by others. Authorities are trying to crack down on child porn, so any websites connected to your IP address can and will be used against you. That's why many people view and purchase child porn images and videos on a little-known area of the internet called the dark web.
The dark web contains many illegal items, including child porn. Authorities recently cracked down on a huge dark web marketplace, and two Florida men were involved. A 23-year-old man from South Korea was running the website, called "Welcome to Video." He was recently indicted by a grand jury in Washington, D.C.
The site contained more than 200,000 videos of child porn. The videos depicted children of all ages—even babies and toddlers—being sexually abused.
A 38-year-old man from Lakeland was arrested for possessing and receiving images of child porn. His trial is set for December. Also arrested was a 39-year-old man from Miami Beach. He was charged with enticement and coercion.
The videos on the site were sold and processed for 7,300 Bitcoin, which is equivalent to more than $730,000. Authorities have made 337 arrests in 38 counties.
The South Korean man was already serving an 18-month sentence in his home country. Authorities seized the server used to operate the "Welcome to Video" child pornography site.
What is a Darknet Market?
A darknet market is an online marketplace not viewable by the public. It is operated under the dark web, which is a hidden area found on an encrypted part of the internet. These sites can only be accessed by certain browsers, such as Tor, which stands for The Onion Router.
E-commerce on the dark web began in 2006. The online marketplaces function as black markets, with people selling illegal items. These items include not only child porn, but also illegal drugs, credit card numbers, weapons, counterfeit money and forged documents. Products are bought using Bitcoin and the stores operate similar to eBay.
The first darknet market was Silk Road, which was launched in February 2011. It was best known for selling illegal drugs. Users could find it by using Tor. Online users could browse it anonymously and securely. However, the website was shut down by the FBI in October 2013 and the founder was arrested.
Contact a Legal Professional for Help
Child porn is a crime that is growing. People of all walks of life are interested in child porn, but that does not make it right. Those convicted can face serious penalties.
Don't handle a child porn case on your own. Protect your legal rights with help from Florida child pornography lawyer Gilbert A. Schaffnit. He can provide you with effective defense. To schedule a consultation, fill out the online form or call (352) 505-1799.
Resource:
wtsp.com/article/news/crime/florida-men-among-hundreds-charged-in-worldwide-child-porn-website-takedown/67-872c3aa7-73c9-4704-8e97-c34c29c506d9
https://www.gilschaffnit.com/florida-man-arrested-for-exchanging-child-porn-for-gift-cards/