Florida Nurse Faces 86 Criminal Charges, Including Child Porn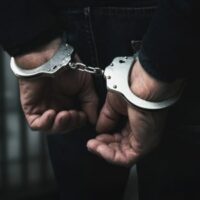 Many child porn possession cases come with long investigations by law enforcement. However, in a recent case in Florida, a nurse was arrested after he was caught hacking computers. Had he not been involved in the hacking, police might not have known that he possessed dozens of graphic images of young children.
The 38-year-old man is facing 86 criminal charges, including 75 child porn-related charges. The man worked at Polk State College as an emergency medical services program coordinator when he was investigated for hacking computers. Detectives obtained a search warrant and seized his computer as part of the investigation. During the investigation, police found 75 "very graphic" images of infants and children.
It is shocking that the man engaged in child porn possession was a married father of four children. However, investigators could not find any evidence that the man had abused his own children. The man was booked into Polk County Jail on December 17. He was charged with 86 criminal charges: 75 felony counts of enhanced child porn possession, 10 counts of accessing a computer without authorization, and one charge of using a two-way device to commit a felony. He is being held on a $386,000 bond.
The man turned to computer hacking after he was fired from Lakeland Regional Health in early 2021 for failing a drug test. He was then hired by Polk State College as an emergency medical services program coordinator. He was terminated in May 2021 for inability to complete his job duties. Instead of taking responsibility for his actions, he blamed two instructors at the college for his job loss.
The man hacked into the instructors' computers after he was no longer working at the college.
The college discovered that its network had been hacked and contacted police. Polk County Sheriff's Office began investigating the case.
One of the instructors saw that a password recovery hint had been changed to "Ha Ha Ha Loser." There was an IP address tied to the security breach. It led police to the man, who admitted to hacking the computers. Investigators examined the man's computer for evidence of the hacking, and that was when police found the sexually explicit images of children.
This led to an expanded search warrant, and as a result, police found additional illegal images.
The investigation is not yet over. Police have not yet fully examined the computer, so it is possible that more images could be found. This means that it is also possible that the man could face additional criminal charges.
Contact a Legal Professional for Help
If you have been accused of possessing child porn, you need to seek legal help right away to protect your legal rights. Gilbert A. Schaffnit is a Florida child pornography lawyer who will help you make effective decisions that will give your case a favorable outcome. We're available 24/7 to provide you with aggressive and reliable legal representation. Call (352) 505-1799 or fill out the online form or to schedule a consultation.
Resource:
newsweek.com/florida-man-faces-75-child-porn-counts-hacking-probe-after-computer-seizure-1660836