Florida Police Deputy Charged With Child Porn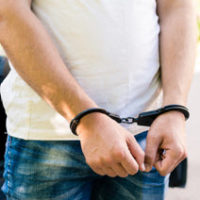 Would you believe that a police deputy has been charged with possession of child porn? Such a crime happens more often than you think, and often involves people you would least suspect. Teachers, coaches, bus drivers, prominent government officials and yes, even police officers have been accused and convicted of child porn.
A police deputy has recently been charged with receiving pornographic images of children. In December 2017, the 36-year-old deputy from Orange County in Florida used a messaging app to distribute images of a young child engaging in sexual acts.
On April 18, federal agents searched his home. Just hours before the agents arrived, the deputy had received more than 100 images and videos of porn involving children between the ages of 4 and 8.
When questioned, the deputy initially denied the crime, claiming that his laptop had been broken. Later, he admitted to searching for and downloading pornographic images of children.
The deputy had one file on his computer called "Guide." This file contained instructions on how to be a pedophile.
The deputy was arrested with help from Florida Department of Law Enforcement and Homeland Security Investigations. The deputy had worked for the sheriff's office since August 2016. If convicted, he faces up to 20 years in prison.
Defenses to Child Porn
Child pornography charges are seen as serious crimes, as they often involve a federal investigation. Those who are convicted of these charges can face extreme penalties, such as life in prison or life on a sex offender registry. They may lose their jobs and become alienated by friends and family members.
The good news is that there are some defenses to child porn. If you are facing child porn charges, your lawyer may raise the following defenses;
The content is not child pornography. Child pornography involves images or video of nude children under the age of 18. If the person depicted in the photos is over the age of 18, then it cannot be considered child porn. Also, some drawings or content that are used for educational purposes is not considered child porn.
Content does not belong to the person. This is something to consider if the person shares the person with multiple people, such as a work computer or home desktop. Sometimes another person may download it to frame a person. A forensics expert can determine when and how a file was downloaded.
Unintended possession. This happens when a person receives an email and clicks on a link, which automatically downloads porn onto the computer.
Contact a Legal Professional for Help
Anyone can be charged with possessing or distributing child porn. Even police officers and others we depend on to keep us safe can be charged with such a crime, as frightening as that might seem.
If you are facing child porn charges, protect yourself with legal representation. The Gainesville criminal defense attorneys at the Law Offices of Gilbert A. Schaffnit can provide you with a solid defense. We will do our best to get your charges reduced or even eliminated altogether. Schedule a consultation today by calling our office at (352) 505-1799.
Resource:
orlandosentinel.com/news/breaking-news/os-orange-county-deputy-arrested-child-porn-20180420-story.html