Florida Police Officer Arrested For Child Porn Possession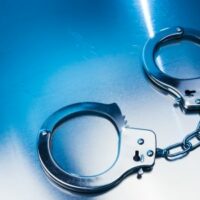 When you think of child pornography offenders, police officers—people specifically hired to uphold the law and arrest those who break the law—don't usually top the list. However, the reality is that anyone can be attracted to these images. Child porn does not discriminate based on age, gender, race, financial situation, or job position.
Case in point: a police officer has recently been arrested for multiple child porn crimes. The 33-year-old man was arrested on April 7 for 19 counts of child porn possession. He appeared in court the next day, and bond was set at $95,000.
The police officer is married with three children. He has been ordered to turn in his passport and is not allowed to own any weapons. He also cannot have any contact with minors, including his children.
The Miami-Dade Police Department has relieved the officer of his duties. The department is currently investigating the matter.
Who Views Child Porn?
Child porn is something that people may accidentally stumble upon as they look for adult porn to fulfill their sexual needs. Most people know that viewing child porn images is wrong, but like a bad accident, they find it hard to look away. Many feel guilty about downloading the images. They may briefly look at the images and then delete them because they genuinely feel remorse over their actions.
There are others, however, who deny they have a problem. When caught with child porn images, they blame someone else. These people may have a criminal background. They may struggle with romantic relationships. While they might not want to go to jail for their actions, they may feel unmotivated to make changes. They enjoy looking at the images and may have amassed a collection of hundreds or even thousands of illegal child porn materials.
There are several types of child porn users. There are those who are attracted to both minors and adults. There are those who are sexually addicted and engage in child porn viewership to deal with stress and anxiety. There are also users who are solely fixated on children and are clinically referred to as pedophiles. Pedophiles have a high risk of reoffending and do not typically respond well to treatment.
However, it is important to keep in mind that just because someone views child porn does not mean they will sexually offend children in person. Also, many men who enter therapy for their addiction to child pornograpy respond well and don't offend again.
Contact a Legal Professional for Help
It's sad to hear that police officers can also be caught with child porn materials. It's especially devastating when these officers have children of their own.
No matter who you are, if you have been charged with child porn crimes, you need a Florida child pornography lawyer on your side. See how The Law Offices of Gilbert A. Schaffnit will fight for your legal rights. Schedule a consultation today by calling (352) 505-1799 or filling out the online form.
Sources:
nbcmiami.com/news/local/miami-dade-cop-relieved-of-duty-amid-investigation-into-alleged-crime-against-child/2731521/
psychologytoday.com/us/blog/love-and-sex-in-the-digital-age/202011/understanding-users-child-pornography