Florida Reporter Held On $1 Million Bond For Child Porn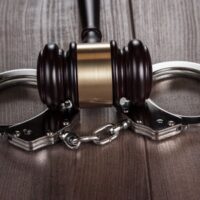 As a reporter in the journalism world, you look for the story but you never want to become the story. Unfortunately, a Florida journalist is the topic of other reporters' stories after being caught with child pornography.
The 63-year-old man became the subject of a police investigation in August after a plumber at this home noticed child porn on his computer screen. Police were alerted and found 900 child porn images in the reporter's possession. He admitted to police that he had been viewing child porn for the past 14 years.
One of the man's co-workers found this startling. The two worked together a decade ago at Florida Today. The co-worker would edit the man's stories. More recently, the two worked together as reporters for Melbourne Beachsider. The man was well-known in the area as a very good reporter, so the child porn admissions are shocking to those who have worked with him over the years.
People are shocked, considering that the reporter frequently photographed events involving children, such as school activities. However, police believe that the man downloaded the child porn images and was never physically involved with the children in the photos.
The man is facing 108 felony counts of child porn. With each one set at $10,000 bond, his total bond is set at $1,080,000. As a condition of the man's bond, he is not allowed to have contact with children.
Downloading Child Porn
It is easy to find and download child porn images that some people forget that it's illegal. It is illegal to even look at child porn, and if you have child porn in your possession, the court will assume you looked at it.
However, if you can prove that you didn't look at the child porn, then it can be a defense in your case. Investigators will look at other elements, such as your computer skills and whether or not you knew what you were doing when the files were downloaded. If you work in a profession that requires advanced computer use and knowledge, such as a coder or programmer, then it will be assumed that you know your way around computers, so proving otherwise will be much more difficult.
However, if it can be proven that other people had access to the computer, then that could be a defense. In any case, investigators will perform a forensic evaluation of the computer to figure out when the files were accessed, how long they were looked at, and when they were deleted.
 Contact a Legal Professional for Help
This story shows that anyone can be arrested for child porn crimes. In many cases, it's the person you least expect. It's not always so obvious.
If you have been arrested for child porn crimes, seek legal help right away from a Florida child pornography lawyer from the Law Offices of Gilbert A. Schaffnit. We'll work hard to defend your case. Schedule a consultation today by filling out the online form or calling (352) 505-1799.
Source:
clickorlando.com/news/local/2023/02/09/former-brevard-journalist-faces-more-than-100-counts-of-child-pornography/