Florida Substitute Teacher Arrested For Child Porn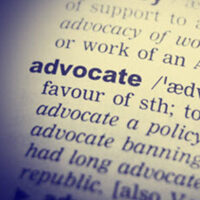 All teachers—even substitute teachers—are in a position of authority and trust. They are in the business of molding young minds and as such, they have to abide by morals and ethics and follow the laws. This means not doing anything that can harm children, such as viewing and distributing child porn.
A Florida substitute teacher was recently arrested on child porn charges. The 19-year-old man is accused of using the messaging app Kik to distribute and trade child porn images. Many of the videos showed young children being raped.
The teacher has been investigated by undercover agents since October. In March, agents discovered the IP address. On May 12, they served the man a warrant at his residence.
The man admitted to receiving and distributing child porn images in a group chat on the social media app Kik. He was operating a chat under the username @merce_71. The man also admitted that he has a problem and tried to stop before. He said he had been viewing child porn for at least three years.
Over the last seven months, the man had taught at seven schools: Celebration High, Osceola High, Poinciana High, NeoCity Academy, New Beginnings, Horizon Middle, and Sunrise Elementary. He has since been fired, with April 14 his last day working for the Osceola County School District. So far, it appears that no students in the school district were victims.
The man could face up to 20 years in prison for the distribution of child porn. He is currently out on bond.
According to the man's grandfather, the man has never been in trouble with the law. Federal and county records show that the substitute teacher has no previous arrests on his record and has never been involved with drugs or alcohol. The grandfather also said that the man has never been a threat to anyone and his family is supporting him and working to get him the help he needs.
This is not the first instance of a substitute teacher from the Osceola County School District getting arrested. In 2019, a  substitute teacher was arrested for allegedly molesting nine girls who were students at three elementary schools in the district. The girls were between 6 and 8 years old. The man was charged with 17 crimes.
Despite this, the district has no plans to change the way they do background checks. The Osceola County School District claims that it already does thorough background checks.
Contact a Legal Professional for Help
When a person recognizes they have an addiction to child porn, they need to take steps to remedy the problem immediately. Therapy and counseling can help a person stop viewing porn and avoid legal issues.
Get help from Florida child pornography lawyer Gilbert A. Schaffnit. We can assess your case and aggressively fight for your rights to help you get a favorable outcome. We may even be able to help you get your charges reduced. To learn more, call (352) 505-1799 or fill out the online form and schedule a consultation.