Florida Teacher Arrested For Child Porn Possession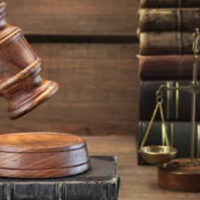 A teacher at Miami Beach Senior High School has been arrested for various child porn crimes. The 32-year-old man was arrested on May 25 after an eight-month-long investigation. He was arrested for multiple charges, including child porn possession, unlawful use of a communications device, and electronic transmission harmful to minors.
The investigation began in September 2021, when the International Criminal Police Organization (INTERPOL) received a tip about someone in the Miami area who was engaging in appropriate communication with a 16-year-old from England. It was confirmed that the teacher was communicating with the girl. He was also sharing porn with her.
The two met on the social media site Reddit, when the girl commented on the teacher's cat. The two chatted privately. The girl told the teacher that she lived with her mother and sisters and was 16 years old.
The two became very friendly, with the girl watching the man graduate from Miami-Dade College via a livestream. The math teacher even helped the girl with her homework and read books aloud to her. After just one week, the man told the girl that he loved her and made demands for photos of her. At first, he demanded photos of her in lingerie, but soon wanted nude photos.
The man would ignore her if she refused, but she wanted his attention, so she sent him nude photos. She sent the man nude photos of herself every other day for about four months. In exchange, the man would send sexually explicit photos of himself as well as links to adult porn websites.
At one point, the teacher asked the girl to meet in person, offering to pay for her to travel to Miami or Spain. He also befriended the girl's friends online.
Then the girl accidentally sent a nude photo of herself to her mother, who took away her phone and contacted police. Police were able to locate the man through social media and find an email address and mobile phone number.
Urquiza was booked into the Miami-Dade jail, where he was being held on $22,500 bond Wednesday, records showed. Attorney information wasn't available.
Miami-Dade State Attorney Katherine Fernandez Rundle said her office's Cyber Crimes Unit investigated the case with Miami-Dade Police, INTERPOL, and the U.S. Department of Homeland Security Investigations Office of International Affairs.
Contact a Legal Professional for Help
A Florida child pornography lawyer from the Law Offices of Gilbert A. Schaffnit can help defend your legal rights and get you a favorable outcome. Schedule a consultation with our office by calling (352) 505-1799 or filling out the online form.
Source:
nbcmiami.com/news/local/miami-beach-senior-high-school-teacher-arrested-on-child-porn-charges/2769967/