Florida Teen Arrested for Child Porn Possession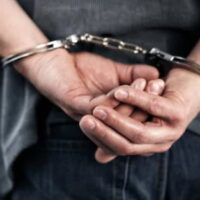 When you think of someone getting arrested for possessing child porn, you might imagine an adult. However, even children can get arrested for child porn crimes. A 16-year-old Florida boy knows this all too well.
The boy, from Flagler Beach, was arrested on December 4 after a month-long investigation. He faces 10 counts of child porn possession as well as promotion of a sexual performance by a child.
Investigators served a search warrant at the boy's home on October 23. At that time, the boy told his parents that he had sexually explicit images of children on his phone. Flagler County sheriff's deputies, the Volusia County Sheriff's Office and the North Florida Internet Crimes Against Children Task Force all played a role in the investigation.
Law enforcement officials are asking parents to keep their children safe, especially when online. With so many children engaged in distance learning, more and more predators are luring and coercing children through the internet and social media apps.
How Can Teens Be Charged With Child Porn Crimes?
Child pornography laws are in place to protect children from adults. So why do minors sometimes get arrested for child porn crimes?
It is possible for a teen to get arrested for sending a nude selfie of themselves. This is common thanks to sexting, which is prevalent due to smartphones and other technology. A conviction can lead to stiff penalties, even if the parties agree to the nudity.
Is this fair? The law seems to think so. For example, if a 17-year-old girl sends a nude photo to her 18-year-old boyfriend, both could face charges. The man could get arrested for possessing child porn, while the girl could get arrested for producing it.
Some lawmakers do think the laws are a bit too harsh. That's why some states have passed bills exempting selfies from child porn charges and penalties. However, there are no exceptions at the federal level, so be careful. A federal charge can result in 15 years in prison – even for a first-time offender.
Some teens do not even know that what they're doing is a crime. They may think of it as simply an innocent exchange of photos. However, if they get caught, a conviction can ruin their lives for a long time.
The stakes are high. Do not let your teen handle a child porn case on their own. Do not even let them speak to police. A confession can cost them their freedoms. Instead, seek legal help from an experienced criminal defense attorney.
Contact a Legal Professional for Help
Anybody of any age can be arrested and convicted of child porn possession. Even teens who are considered children themselves can face serious charges. Many have seen their lives ruined by behavior they thought was innocent and legal.
Child porn crimes are taken seriously in Florida. The Florida child pornography attorney Gilbert A. Schaffnit will aggressively fight for your legal rights. To schedule a free consultation, call (352) 505-1799 or fill out the online form.
Resource:
news-journalonline.com/story/news/crime/2020/12/07/flagler-beach-boy-16-charged-possessing-child-pornography/3860482001/