Florida Teen Jailed for Possession of Child Porn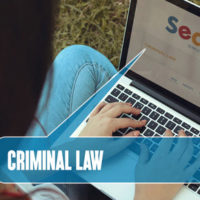 When you hear about someone being arrested for child porn, you may think of an older adult—like someone in their 30s, 40s or older. Child porn possession, however, is becoming even more widespread. Even though the penalties for getting caught are very strict, people continue to view and distribute it. Even teens are becoming addicted to it.
Parents in Florida are becoming more concerned about safety after the recent shooting at Marjory Stoneman Douglas High School in Parkland. The massacre was conducted by a 19-year-old, who killed 17 people and seriously injured 14 others. The shooting has put many parents on edge. One father decided to take action. Upset by his 18-year-old son's social media posts about guns, he turned over his son's phones to police.
His online threats and photos of guns gained attention from state and federal authorities. The Miami-Dade County teen told detectives that he likes guns and will continue to post about them as he wishes. The teen's concerned father turned over the boy's iPhones to police.
While the teen faces one charge of improper display of a weapon, he faces another shocking charge: possession of child pornography. The Secret Service found a video involving a child under the age of 10 in sexually explicit poses. The teen was arrested on February 23.
Sexting vs. Child Porn
Among teens, sexting—the practice of sending sexually explicit photos via text message—is more popular than child porn. Teens want to be popular, so they try to impress others with nude pictures of themselves. They may do it to flirt with someone they are attracted to. As a result, these images are often forwarded to other parties.
This is similar to how child porn works, except porn viewers do not directly sext with the children in the images. Many people collect sexually explicit images and videos of children. These people share this content with others, and these people share it with more and more people. By the time a photo or video is fully circulated, hundreds of thousands of people may have seen it.
Most people who are interested in child porn tend to have hundreds or even thousands of images on their electronic devices. It is odd that the teen had only one video on his phone, unless he kept many more files in other places, such as desktop computers, laptops and flash drives.
Get Legal Help Today
Child porn is not only viewed by older men. As seen in this case, even teens can be arrested for possession and viewing of child porn. Such a conviction—often a felony—can affect a person for many years.It leads to not only criminal charges but also a stigma in one's society.
If you are accused of child porn possession, you need legal help right away. Let the Gainesville criminal defense attorneys at the Law Offices of Gilbert A. Schaffnit reduce your charges so you can move on with your life. To learn more, contact us at (352) 505-1799 and schedule your free consultation.
Resource:
local10.com/news/florida/miami-dade/miami-teen-jailed-after-father-turns-over-sons-phones-to-police