Florida Theater Worker Arrested For Child Porn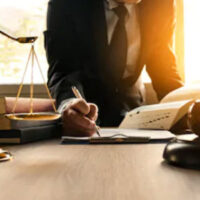 We tend to trust those who work with children, such as coaches and other workers in sports and other extracurricular activities. Parents assume that these workers will protect their children and care for them.
Unfortunately, this is not always the case. People sometimes engage in questionable activities involving children. Many of these activities involve sexual activity, namely child pornography.
A children's theater worker in Florida was recently arrested for child porn. The 22-year-old man from Boynton Beach is accused of sharing child porn images on Snapchat. He was taken into police custody on the morning of January 27 by the U.S. Marshals Florida Fugitive Task Force.
On August 4, the man had uploaded a video to Snapchat. The child, a boy estimated to be between the ages of 8 and 10, was engaged in a sexual act. The National Center for Missing and Exploited Children became aware of the video and flagged it for review. A search showed that the video came from man's Boynton Beach home, located on Lady Beverlee Court.
On November 4, Sarasota police contacted the man when he was working with a children's theater company. The man told police he was banned from Snapchat after posting the video and no longer used the social media app.
However, the man did confirm that he shared nude photos of children online and admitted that he has sexual fantasies about young children. He also told investigators that he used to have child porn on his phone, but he deleted it all. He claimed that he got all his child porn from Twitter.
As for the boy in the video, the man claims he met the child on Omegle, a free chat website that allows people to talk to strangers. The man admitted that he fantasized about the boy.
The man has been arrested for viewing child porn. He is currently at Orange County Jail in Orlando, where he is being held without bond.
Sexual Fantasies About Children
Persistent thoughts about young children, particularly ones that involve sexual fantasies, are a warning sign that adults need to be aware of. While many people do not act on their thoughts, some do.
It's not just older adults who have these feelings. Teens may start having thoughts around the time they hit puberty. However, it is important for people to never act on these feelings.
Those who have pedophilia should seek help from a mental health professional who can help them deal with these feelings. They should also create a lifestyle that can keep them from getting tempted.
Contact a Legal Professional for Help
Those who work with children need to act in an ethical manner. Being attracted to children can get them in trouble with the law.
A Florida child pornography lawyer from The Law Offices of Gilbert A. Schaffnit can defend you against the charges you face. We're available 24/7, so schedule a consultation today. Call (352) 505-1799 or fill out the online form.
Resource:
wptv.com/news/region-s-palm-beach-county/boynton-beach/childrens-theater-worker-uploaded-child-pornography-to-snapchat-boynton-beach-police-say