Florida Woman Arrested for Child Porn Possession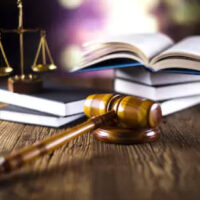 Child porn is a growing crime. It seems as though a lot of people are becoming interested in these images. While you may imagine that only men download and view these materials, women do it as well. However, it is rare for women to be arrested for child porn crimes.
Despite the statistics, a Florida woman has been arrested for possession of child pornography. The 25-year-old woman from Volusia County has been charged with three counts of sexual performance by a child.
Deputies from the Volusia County Sheriff's Department received a tip from the National Center for Missing and Exploited Children that the woman was in possession of child pornography. Detectives investigated and discovered that she had downloaded several videos depicting child porn.
On December 24, 2020, detectives from the Child Exploitation Unit executed a search warrant for the woman's home. They seized multiple items and performed a forensic analysis on them.
In mid-January, a warrant was issued for the woman's arrest. She is currently behind bars in the Volusia County Jail. Her bail has been set at $30,000.
Child Porn Crimes on the Rise
Child porn possession, downloading and distribution has been increasing at an alarming rate. Investigators are receiving more tips now than ever, making their jobs even easier. This is causing more people to get arrested, charged and put behind bars. The number of child porn cases that are prosecuted has doubled in just the past few years.
The increase in the number of prosecutions shows how popular online child porn has become. In 2019, more than 45 million photos and videos were flagged as child abuse. That was more than double the amount from the previous year.
In 2019, the National Center for Missing and Exploited Children received 18 million tips to its hotline – a record number. In comparison, the agency received just 565,000 tips during its first 10 years – from 1998 to 2008.
Another shocking statistic is that the victims are also getting younger. Child porn used to involve mainly older teens. In recent years, there has been an interest in much younger victims – infants and toddlers, to be exact. Many victims are under 1 year old, and detectives find it shocking that people would sexually abuse boys and girls who are so young.
Child pornography is essentially a visual representation of a child getting raped and sexually abused. When these images are viewed by others, the demand increases. This means that more and more children end up getting abused.
Contact a Legal Professional for Help
Child porn is a crime that is more serious that people think. It can be shocking for a person to think that they can spend decades in prison for these crimes.
Don't be caught off guard. Don't handle these charges on your own. Seek legal help from Florida child pornography lawyer Gilbert A. Schaffnit. He can determine the best course of defense in your case. Schedule a free consultation today by filling out the online form or calling (352) 505-1799.
Resources:
fox35orlando.com/news/deputies-florida-woman-arrested-after-downloading-child-porn
investigativepost.org/2020/02/05/child-pornography-prosecutions-on-the-rise/