Florida Woman Arrested for Posting Child Porn Images on Social Media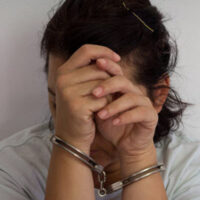 Statistics show that most users of child porn are white males. However, the lure of child porn has no boundaries. Anyone can become addicted to these images. Case in point: a 20-year-old woman from Florida.
A Pensacola woman is currently in jail after posting child porn images and videos on the social media site Tumblr. She was arrested and charged with child pornography possession in mid-December 2019. The investigation into her arrest began the year prior, in September 2018. The National Center for Missing and Exploited Children had received two cybertips about a page on Tumblr regarding child porn images.
Pensacola Police looked into the tips. They found images and videos depicting young children engaged in sexual activity. Police executed a search warrant and found that the woman's Tumblr account contained more than 700 child porn images. Of these, more than half were new to the National Center for Missing and Exploited Children system. This means that the victims depicted in these photos may have been recently abused.
The Tumblr activity was traced to an IP address at a home located on Stiller Lake Road in Escambia County. In October 2019, the Escambia County Sheriff's Office joined the investigation. Law enforcement seized several digital devices from her home. They contained what was described as "deviant pornography," but it was not child pornography. Most of the child porn activities had occurred on the cloud and was not stored on any of the devices that law enforcement seized.
The woman is currently in jail and held on a $250,000 bond. A court hearing was scheduled for January 3. A judge ordered the woman to not be in possession of any electronic device or to have any contact with minor children.
When Women Are Interested in Child Porn
Statistically, child porn offenders are male, so when a woman is arrested for possessing or distributing child porn, it often gets a lot of attention. While rare, it is possible for women to have strong sexual fantasies toward children. Addiction to child porn is often classified as pedophilia, or a sexual interest toward children. However, this term can be misleading, as not all pedophiles have molested children. It is believed that the prevalence of pedophilia involves less than 5% of men. Not much is known about pedophilia among women, but it is estimated that less than 4% of women are convicted sex offenders.
Contact a Legal Professional for Help
Many people overshare on social media, and this was no exception for the woman involved in this case. Those who choose to view in child porn try to keep their habit hidden, so posting it for the whole world to see is never a good idea if a person doesn't want to get caught.
If you have been charged with child porn, don't try to handle it on your own. Seek legal help right by contacting Florida child pornography lawyer Gilbert A. Schaffnit. He can assess your case and provide you with a solid defense. Schedule a free consultation. Fill out the online form or call (352) 505-1799.
Resource:
wkrg.com/northwest-florida/tumblr-cybertip-leads-to-pensacola-child-porn-arrest/
https://www.gilschaffnit.com/best-buy-geek-squad-finds-child-porn-on-teachers-computer/