Florida Woman Charged With Child Porn Crimes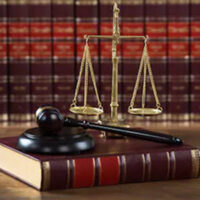 When you think of child porn offenders, you may think of men, particularly older ones. However, anyone can be involved in the production and distribution of sexually explicit child pornography.
A Florida woman was recently arrested after it was discovered that she created child porn and shared it online. The 38-year-old woman has been charged with 22 counts of child pornography distribution after she sold 11 homemade images of a child twice to different people. The woman admitted to taking photos and videos of the nude child and selling them online.
The Polk County Sheriff's Office received a tip about the woman, who was staying with a friend in St. Petersburg. When interrogated by police, she admitted that she sells nude images and videos of herself online. Someone asked her to take sexually explicit photos of a child she has access to. The woman did just that, and sold the photos online.
The woman is currently in the Pinellas County Jail and waiting to be transferred to the Polk County Jail. She is being held without bond.
Creation of Child Porn
While many people may create child porn for their own use only, some take advantage of the photos and images they have created and use them to make money. This is not hard to do, as child porn is a multi-billion-dollar industry. While the United States is the largest consumer of child porn, there are millions of other users worldwide. Many of these child porn viewers would be willing to pay for content, especially if it involves anything unique.
However, creation and transmission of child porn are serious crimes. Florida is especially tough on offenders, and the penalties are steep, especially if the images have crossed state lines, which they often do.
It is illegal in Florida (and all other states) for anyone to knowingly transmit child porn to another person. Transmission of child porn does not have to be an elaborate crime. In Florida, the term "transmit" refers to any act of sending or delivering any image, data, or information from one person or place to another person or place  through any medium by using an electronic device. All you have to do is send a child pornography image or video to someone else electronically (such as via email, text, social media, or the internet).
Images are considered child porn if they consist of sexual conduct. Sexual conduct occurs between at least two people and may include any of the following:
Sexual intercourse (actual or simulated)
Masturbation
Lewd exhibition of the genitals
Sexual battery
Physical contact with a person's genitals, breasts, or buttocks (they can be clothed or unclothed)
Sadomasochistic abuse
Bestiality
Contact a Legal Professional for Help
While it may be shocking to hear of a woman engaging in child porn crimes, the truth is that anyone can be involved. People from all walks of life are attracted to these images.
If you are facing child porn charges in Florida, seek legal help from Florida child pornography lawyer Gilbert A. Schaffnit. Schedule a consultation today by filling out the online form or calling (352) 505-1799.
Resource:
wfla.com/news/polk-county/lakeland-woman-charged-with-22-counts-of-creating-selling-child-porn/