Florida Woman Faces 100+ Child Porn/Bestiality Charges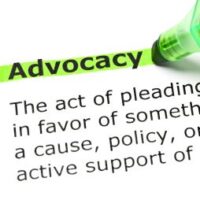 Watching child porn can be addictive for many people. They may then look for images that are more extreme, such as bestiality images, which involve animals in sexually explicit positions. In some cases, people create their own content.
A young woman in Florida became interested in these types of images. Police were able to track her down and they discovered that she had more than 100 images of child porn and bestiality on her phone. The bestiality images she had produced herself.
On July 3, the Hillsborough County Sheriff's Office received a tip from the National Center for Missing and Exploited Children. The office was informed that someone on Lido Drive in Brandon was uploading child porn images.
The office's Internet Predator Unit investigated and discovered that the suspect was in fact a teenager, an 18-year-old woman. Officials acted quickly. They contacted the woman that same day and asked to search her phone. She agreed.
The phone allegedly contained multiple files of the woman engaging in sexual acts with her pet dog. The sheriff's department obtained a search warrant on July 27. They executed the search warrant to go through the phone even more. They found more images and videos depicting bestiality as well as child porn images.
The woman later turned herself in to the Hillsborough County Sheriff's Office. She has been charged with 100 counts of filming, distributing, and possessing images and videos of sexual activity with an animal, 49 counts of engaging in sexual contact with an animal, two counts of child porn possession, and a single count of unlawful use of a two-way communication device.
What is the Interest in Bestiality?
Most people love their pets dearly, but having sex with them is a huge no-no. This is not a form of love. In fact, it's a form of animal abuse.
Bestiality is a crime in Florida. The state makes it illegal to have any sexual activity with animals. Any sexual contact with an animal of any kind is against the law. The law is not limited to having sexual intercourse with the animal. Stroking the sex organs of the animal or even the slightest sexual contact with an animal can lead to a bestiality charge. You could even be charged with bestiality if you help another person engage in sexual activity with an animal.
Contact a Legal Professional for Help
Child porn and bestiality images can be intriguing to watch, but downloading these images onto a phone or other device is illegal and can lead to criminal devices.
If you are accused of these crimes, don't try to handle them on your own. Seek legal help from a Florida child pornography lawyer from the Law Offices of Gilbert A. Schaffnit. We have the skills and experience to defend you from the charges you face. Fill out the online form or call (352) 505-1799 to schedule a free consultation.
Source:
foxnews.com/us/florida-woman-faces-counts-child-pornography-bestiality-charges-police?dicbo=v2-B1eAchf