Former Aide to Miami Mayor Sentenced to Prison for Child Porn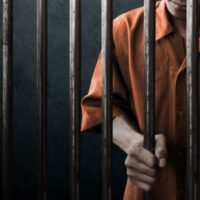 As humans, we're curious. When it comes to child porn, we may be interested in looking at a photo or two to see what it looks like. Some people take this a step further and create their own child porn. This is even more serious than looking at child porn. It can have severe repercussions.
A former aide for Francis Suarez – the mayor of Miami – has been sentenced to six years in prison for producing child porn. The 51-year-old man is facing multiple criminal charges stemming from an incident at Miami City Hall in November 2019. At the time, the man served as a spokesperson for the mayor. He had been charged with producing child porn and enticing a minor into sexual activity, but as part of a plea deal, he pled guilty to receiving child pornography and prosecutors dropped the other charges.
The man was in court on August 14 as he awaited his fate. Outside of the courtroom, he was quiet. However, he allegedly apologized to the victim's family. The victim was not present. The man, however, told the judge, "I was the adult in the room. I should have done more. I should have said more."
The man was sentenced to six years in federal prison. Once he gets out of prison, he will be put on supervised release for 15 years. While the victim was not in attendance, he shared a statement stating that he struggles to cope with the trauma associated with the child porn production the man coerced him into doing. The victim's mother was in tears as she told the judge that she wanted justice for her son.
The man will be required to surrender to U.S. Marshals to begin his prison sentence.
Child Porn Production
Child porn production is probably the most serious of child porn crimes. Congress found this crime to not only be detrimental to society but also harmful to the physiological, emotional, and mental health of the children involved.
Persuading or enticing a minor to engage in activities that involve producing child porn carries a minimum of 15 years in prison. Even distributing or receiving child pornography is a serious crime. This is true even if the images are drawings, paintings, or cartoons. It is an offense to possess or distribute child pornography even if the offender is not involved in the production of the images.
Child pornography is not protected by the First Amendment. This is because the government has an interest in criminalizing the sexual exploitation of minors.
Contact a Legal Professional for Help
Child porn is taken seriously, especially when a person uses a minor to create their own porn. Such a situation can cause a lot of emotional distress for a child.
Don't handle such a case on your own. Seek legal help from a Florida child pornography lawyer from the Law Offices of Gilbert A. Schaffnit. Schedule a consultation with our office today. Call (352) 505-1799 or fill out the online form.
Source:
nbcmiami.com/news/local/former-aide-to-miami-mayor-rene-pedrosa-sentenced-to-6-years-in-child-pornography-case/3091052/