Former Boy Scout Leader Faces 13 Child Porn Charges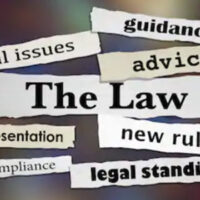 An interest in child pornography is something that spans many demographics. People from all walks of life—even those who work with children—may have an interest in viewing sexually explicit images and videos of minors. While porn involving adults is legal, when children under the age of 18 are involved, it becomes illegal and a person can face many years in prison for such a crime.
An investigation by the Florida Department of Law Enforcement has set its sights on a 45-year-old Florida man, a former Boy Scout leader caught with images and videos depicting child sexual abuse. The business owner is now facing 13 counts of child porn possession.
Agents began investigating the man on January 14 after they received multiple tips from the National Center for Missing and Exploited Children. The tips alerted agents to an online file sharing site with material showing child sexual abuse. There, agents found images and videos of children engaging in sexual activity with adults as well as other children. However, it is unknown how the videos and photos were linked to the man.
Two of the files showed children that were in previous child porn investigations. Unfortunately, this has become more and more common with the internet. Images may be displayed, copied, and republished numerous times, so the same children may be found in multiple cases. Plus, these cases are getting more sophisticated. It is not uncommon for human traffickers to find ways to get into a child's home or bedroom virtually. The National Center for Missing and Exploited Children can often identify these children and determine how they were photographed in various situations.
The man had downloaded and viewed various files from December 2020 to November 2021. The man had viewed many videos of young girls, with some of them taken without their knowledge.
The man is currently in Nassau County Jail. Bond has been set at $195,000. The man worked multiple jobs. His primary occupations are as the owner of JTR Leadership Training and co-owner of Key Fitness Personal Training. He is also a lieutenant colonel in the Florida Air National Guard as well as a motivational speaker. He was formerly a Boy Scout leader with the Western Massachusetts Council.
The case is still under investigation. The Florida National Guard has been made aware of the man's charges and is fully cooperating with law enforcement. The organization claims it does not tolerate such conduct.
Contact a Legal Professional for Help
A Florida child pornography lawyer from the Law Offices of Gilbert A. Schaffnit can provide you with a solid defense. We'll determine the best course of action in your case. Schedule a consultation with our office today by filling out the online form or calling (352) 505-1799.
Source:
news4jax.com/news/local/2022/05/12/former-fernandina-beach-boy-scout-leader-facing-child-porn-charges/