Former Divorce Lawyer Arrested for Child Porn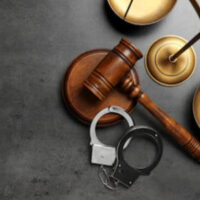 An Ocala man who formerly worked as a divorce attorney and even worked with children was arrested on 20 counts of child porn possession.
The investigation into the 69-year-old man began after alerts about the man's Instagram account were sent to the Center for Missing and Exploited Children. Ocala investigators received word about the alert and began investigating.
Initially, the man denied having any child pornography. However, using a search warrant, detectives gained access to the man's Instagram account. They found more than 20 files of child exploitation. They consisted of various images and photos of toddlers engaging in sexual acts with adults.
The man was arrested and taken to the Marion County Jail. He was released after posting a $40,000 bond.
The man and his wife are owners of Affordable Divorce Documents Inc. in Ocala. He was a Guardian ad Litem until he was discharged in 2018. A Guardian ad Litem is an adult who is appointed by the court to represent the best interests of a child in a court proceeding, such as in a divorce.
 Another Child Porn Case in Ocala 
This was not the only recent case in the area. Another Ocala man was arrested on child porn charges on March 21. The 80-year-old man, who lived in the Rolling Greens Village, is facing 20 counts of child porn possession. The man was using the internet to talk to boys. He admitted to deputies that he began meeting young boys about a year ago on Omegle, which is a free online chat website. He connected with strangers through video chat and watched them perform sexual acts. He also communicated with minors and exchanged information with them.
Detectives discovered more than a dozen images of child pornography on the man's iPad. Neighbors were surprised, as the complex requires background checks. Apparently, the man's internet activities did not show up on this report. The man is currently in the Marion County Jail on a $100,000 bond.
 Contact a Legal Professional for Help
It should be common sense for lawyers and others who work in the legal field to avoid child porn activities. However, these images can be addictive and even those who are well aware of the legal ramifications may not know when to stop.
Accused of child porn viewing, distribution, or production? A Florida child pornography lawyer from the Law Offices of Gilbert A. Schaffnit can assist you. We understand that there is a lot at stake. Fill out the online form or call (352) 505-1799 to schedule a consultation with our office.
Source:
wcjb.com/2023/03/23/ocala-divorce-attorney-arrested-child-porn-charges/