Former Fire Chief/Volunteer Santa Faces Child Porn Charges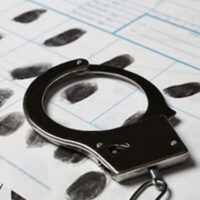 Most people have never seen a child pornography image in their lives. Then there are those who have access to hundreds of them. And these people aren't who you would usually expect. Sometimes they are respected community leaders who you would trust around your children. Knowing that these people have committed despicable crimes against children can really degrade your trust.
A man who served as a fire chief, town official, and volunteer Santa has been arrested after it was determined that the man had downloaded more than 200 files of child porn. The 62-year-old man from Lauderdale-By-The-Sea was arrested on multiple charges of child porn transmission.
The Broward Sheriff's Office began the investigation in late April. Detectives began looking into a computer user downloading child pornography. The man — a former Lauderdale-By-The-Sea commissioner, town fire chief, and volunteer Santa — was identified as the suspect.
In May, detectives served a search warrant on the man's home. They seized multiple electronic devices. On those devices were more than 210 photos and videos of child pornography. Some involved children as young as infants engaged in sexual acts.
Silverstone turned himself in to detectives in early July. He faces 10 charges of electronic transmission of child pornography.
Transmission of Child Pornography 
Most child pornography offenders are not involved in the production or creation of child pornography. However, many are involved in the distribution of such materials. Child pornography is highly illegal and is therefore not easily available to download on public websites. Therefore, exchanging materials is quite common.
Most people involved in child pornography exchange child porn materials through the internet. Even though police officers can detect those who are downloading child porn online, the internet feels less risky and encourages people who would otherwise never engage in criminal activity.
The transmission of child pornography materials over the internet across state lines is prohibited by both state and federal law. Under the statute, if a person knowingly transports a visual depiction of a minor engaged in sexually explicit conduct by means of interstate commerce is guilty of transmitting child pornography. Even a person who knowingly receives child pornography from someone else can be found guilty under this section. The penalties can be significant. Even a first offense violation is punishable by 5-20 years in prison. This means you should speak with a criminal defense lawyer right away to protect your legal rights.
Contact a Legal Professional for Help
It's devastating when a trusted community member runs afoul of the law. However, nobody's perfect and it can be easy to be convicted of child porn or some other crime.
Get the help you need from a Florida child pornography lawyer from the Law Offices of Gilbert A. Schaffnit. We're available 24/7 to help, so don't delay. To schedule a consultation with our office, call (352) 505-1799 or fill out the online form.
Source:
wfla.com/news/florida/former-florida-fire-chief-volunteer-santa-caught-with-hundreds-of-child-pornography-files-deputies/