Former Florida QB Jalen Kitna Gets Child Porn Charges Dropped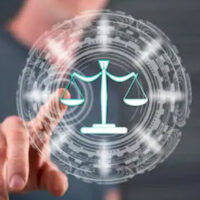 A college quarterback who was arrested for child pornography crimes in November is getting a second chance at life. He was originally facing five felony counts of child porn possession. However, prosecutors offered him a plea deal, so he was able to plea to just two misdemeanor charges of disorderly conduct.
The University of Florida football player, Jalen Kitna, was dismissed from the team just days after his arrest on November 30. He has been banned from the campus until November 2025. Campus officials were shocked by Kitna's behavior, as the school has zero tolerance for such behavior.
Kitna, who is the son of former NFL quarterback Jon Kitna, posted a bond of $80,000 the day after his arrest. He was ordered not to have any unsupervised contact with minors and could not have any internet access. He then returned home to his family in Texas under the supervision of his parents.
Kitna, 20, was arrested by Gainesville Police Department after they received a tip from the National Center for Missing and Exploited Children. They were informed that a photo of child sexual abuse had been shared on Discord. The account was traced to Kitna, who had multiple sexually explicit images of children on his devices.
Kitna was arrested on five felony child porn charges: three counts of child porn possession and two counts of child porn distribution. Kitna shared two images of young girls being sexually abused via social media. Police officers searched his phone and found three more images of two nude girls in a shower. The photos had been saved to Kitna's phone a year earlier. The ages of the girls is unknown, although Kitna's defense was that he thought the girls were adults.
Kitna was given a plea deal. He pled guilty to two counts of disorderly conduct, which are second-degree misdemeanors. The judge placed Kitna on six months' probation for each count. However, he does not face any fines and was not required to register as a sex offender.
Kitna apologized to his family and friends in court and thanked them for their support through this case. He stated it was hard to see how this trial has affected them.
Kitna and his attorney were happy with the outcome. His attorney stated that the verdict was fair and just, and the state obviously agrees. Jalen will be given an opportunity to move on to the next phase in his life instead of spending decades behind bars.
Contact a Legal Professional for Help
Child porn crimes are often handled harshly, but sometimes plea deals are available, especially if this is a person's first time committing such a crime.
But you need the right legal help on your side. Get effective representation and defense from a Florida child pornography lawyer from the Law Offices of Gilbert A. Schaffnit. Schedule a consultation with our office today by filling out the online form or calling (352) 505-1799.
Source:
actionnewsjax.com/news/florida/ex-florida-qb-jalen-kitna-agrees-plea-deal-that-drops-5-felony-child-porn-charges/B5WBRYK4VNCKHPFDUBE7SOFWTU/