Former NASCAR Driver Rick Crawford Charged with Enticing a Minor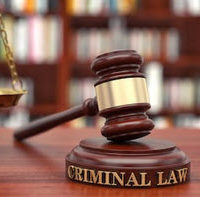 By law, adults are to have sex only with adults. When they engage in sexual activity with a person under the age of 18, they can face serious criminal charges.
However, many are drawn to the allure of having sex with children. Because they know it is illegal and forbidden, it often makes it seem more exciting because there is the fear of getting caught. Many adults have had sex with minors, whether on purpose or accidentally. Sometimes celebrities and sports stars are accused of such crimes.
A famous race car driver is facing charges for such a crime. Former NASCAR driver Rick Crawford was recently found guilty of attempting to have sex with a minor. He was caught up in an online sting when he tried to set up a sex date with a 12-year-old girl—by communicating with who he thought was the child's father. The "father" was actually a federal agent, who arrested 60-year-old Crawford, who found fame at the Daytona International Speedway.
Crawford sent numerous emails and texts to the agent. He was under the impression that the agent was the girl's father and offered $50 to $75 to have sex with her. He told the agent he wanted the girl to be nude or wearing clothing with "easy access" when they meet.
He agreed to meet with the girl at an undisclosed location. There, he was arrested by the agent. The arrest happened in Lake Mary, Florida on February 28. Authorities searched Crawford and his pickup truck. They found $80 and a condom on Crawford. Inside his truck, they found condoms, massage oil and pornographic materials. They also seized his cell phone, which contained messages between Crawford and the agent.
Crawford's racing days were over by 2013. After scoring five victories between 1997 and 2012, he did not make the grid for a Daytona truck race. At the time of his arrest, Crawford was serving a racing consultant for a Florida race team. He was fired after his arrest.
Crawford did not admit to meeting with a child to have sex. He denied any wrongdoing and claimed that he did not believe the girl was only 12 years. If she was, he allegedly would not have gone through with meeting her for sex.
On August 30, Crawford was found guilty by a jury in a federal court in Orlando. He was charged with enticing a minor to engage in sexual activity. He faces anywhere from 10 years—the mandatory minimum—to the rest of his life in federal prison. He will learn his fate on November 26, which is when his sentencing hearing is scheduled.
Contact a Legal Professional for Help
Traveling to meet a minor is a serious offense. It is illegal under state and federal law and can result in a lifetime in prison.
If you are facing charges for traveling to meet a minor and other minor sex offenses, you need a solid defense to reduce your charges. The Gainesville criminal defense attorneys at the Law Offices of Gilbert A. Schaffnit can help you achieve a favorable outcome. For a consultation, fill out the online form or call (352) 505-1799.
Resource:
news-journalonline.com/sports/20180830/in-child-sex-case-former-nascar-driver-rick-crawford-found-guilty