Former Teacher Arrested For Traveling To Meet A Minor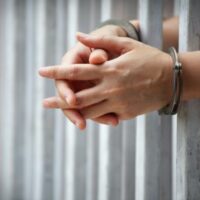 Parents and others in the community depend on teachers to do the right thing. This means treating children with respect, and not trying to sexualize them.
A former teacher has been arrested for attempting to meet with a minor for sex. He faces charges of traveling to meet a minor,  obscene communication, and unlawful use of a two-way communication device.
The 53-year-old man was arrested on February 9 after exchanging messages with an undercover detective posing as a 15-year-old girl on a social network. The detective made it clear that they were just 15 years old, and the teacher was fine with that. He claimed he was OK with the age difference and that he was unhappy with this marriage.
The man claimed that he could teach the girl stuff and that they should meet that night to try kissing, touching, and sex acts. The two decided to meet at the parking lot of a restaurant in Orlando. That was where the man was arrested by authorities.
The man had taught at Oviedo High School for 17 years—from 2001 to 2018. Before that, he worked for Universal Orlando Resort.
What is Traveling to Meet a Minor?
Under Florida law, traveling to meet a minor is defined as traveling any distance to meet with a child for the purpose of engaging in unlawful sexual conduct. This refers to traveling within, from, or to Florida after using an electronic device or an online service to seduce, solicit, or entice the child into having sex. Traveling to meet a minor may be charged in conjunction with other crimes, such as soliciting a child for unlawful sex through a computer.
Traveling to meet a minor is charged as a second-degree felony. It comes with a minimum sentence of 21 months in prison but is punishable by up to 15 years in prison. A person can also face 15 years of probation as well as a $10,000 fine.
Law enforcement officials may use various techniques to arrest a perpetrator. One of them is posing as a child. It involves police posing as underage children in online chat rooms as well as on popular internet sites such as Facebook, Yahoo, or Craigslist.
There is also the bait and switch technique, in which the undercover law enforcement agent proposes legal sexual behavior, such as a single mother looking to meet an adult male for sexual activity. The detective then redirects the conversation to unlawful sexual relations with the mother's minor child.
Contact a Legal Professional for Help
It is illegal to travel any distance to meet a minor for sex. A person could face up to 15 years in prison for such a crime.
If you have been accused of such a crime, you need a solid defense. Let a Florida minor sex offense lawyer at The Law Offices of Gilbert A. Schaffnit help you with your case. To schedule a consultation, fill out the online form or call (352) 505-1799.
Resource:
clickorlando.com/news/local/2022/02/10/former-oviedo-high-school-teacher-arrested-after-attempting-to-meet-minor-for-sex-deputies-say/