Former Teacher Faces 35 Years in Prison for Child Porn Crimes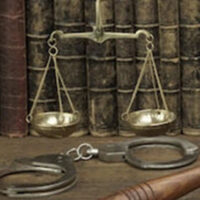 A former teacher from Florida is facing more than 400 counts of child pornography after being arrested in November 2020. At the time of his arrest, he was in possession of more than 700 photos and videos of children being sexually abused or exploited. Some of the victims were as young as infants. He was held on a $2 million bond.
According to the Polk County Sheriff's Office, the children were as young as 10 months old and many of the victims were in their early teens.
The 46-year-old man, who was also a youth minister and soccer coach, has been sentenced to 35 years in prison. He has been charged with 408 counts of child porn possession.
The investigation into the man's activities began when the Polk County Sheriff's Office received a report from the National Center for Missing and Exploited Children that the man had used the KIK Messenger app to upload a video depicting child porn in February 2020. The video was 20 seconds long and showed a girl approximately 10-12 years old performing oral sex on an adult male.
Detectives with the Polk County Sheriff's Office Computer Crimes Unit served a search warrant on the man at his home. When searching his cell phone, detectives found a "calculator vault" app, which is an application that looks like a calculator but can hide images. The man told a detective that he used the app in the past but could not remember the password. Detectives performed a forensic examination on the cell phone and found 408 images of child porn of both boys and girls.
It is not believed that any of the victims attended the man's school or were involved with the man directly. The man worked as a special needs teacher at Lakeland High School. He also coached tennis and soccer and served as the director of youth services at First Methodist Church in Bartow.
The man had worked for the school district since 1988. Before his position at Lakeland High School, he also taught at Lake Alfred Middle, Stephens Elementary, Bill Duncan Opportunity Center, and George Jenkins High School. He has since been terminated from his position. The district says there is no previous discipline in the man's file.
Contact a Legal Professional for Help
A Florida child pornography lawyer from the Law Offices of Gilbert A. Schaffnit can serve as your advocate. If you have been accused of these crimes, act quickly. We work with you from the very start to get your charges reduced or dismissed. Fill out the online form or call (352) 505-1799 to schedule a consultation.
Source:
fox13news.com/news/lakeland-high-school-teacher-child-pornography-charges-sentencing