Foster Parent Faces Child Porn Charges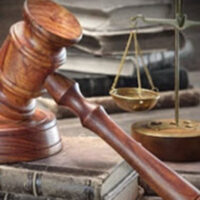 Possessing, distributing, and producing child pornography are shocking crimes for anyone to commit. It's even more shocking when it's a foster parent who may have used some of the kids in his possession in his child porn images and videos.
This was the case for a Florida man who is currently in Seminole County Jail. He is facing multiple charges of child porn possession as well as several charges of sex offense video voyeurism after investigators found thousands of videos recorded by the man. These videos depict the sexual abuse of children of all ages, from infants to 18-year-olds.
Since 2019, the 47-year-old man from Sanford has been a foster parent for 20 children. Some of those children may have been victims in the videos.
The investigation began in January after a child discovered a hidden camera in the home. Police say the man had hidden cameras in the bathroom and all other rooms in his house.
There were five foster kids living in the man's home at the time. They were removed by Child Protective Services.
The graphic videos date back to 2011. The police chief believes there could be many more. Anyone who has been in the man's home in the past decade is urged to contact police, as they may have been a victim of voyeurism.
Evidence shows that the man also acted as a peeping Tom. He would shoot videos up the skirts of various women. There were allegedly two other adults living in the house with the man. It is unknown if they were also involved in the child porn videos and if they will face criminal charges.
What to Know About Child Porn Crimes in Florida
Under Florida law, child porn includes any sexual conduct by a child in prresentations such as photos, videos, shows, books, and computer depictions. Sexual conduct is defined as actual or simulated sexual activity that is performed with the intent to arouse the sexual desire of either party. It may include lewd exhibition of the genitals as well as physical contact with a person's pubic area, genitals, breasts, or buttocks. The body parts may be clothed or unclothed.
In Florida, child porn possession is a third-degree felony that is punishable by five years in prison, five years of probation, and a fine of $5,000. Based on the number of images as well as whether or not the crimes of distribution or production were involved, a person can face even more severe penalties.
Contact a Legal Professional for Help
It can be shocking and devastating when a person who fosters children is accused of child pornography. Children need to be protected from these activities at all costs.
Because children are seen as innocent victims, those who are accused of child porn crimes will be punished harshly. A Florida child pornography lawyer at The Law Offices of Gilbert A. Schaffnit can help you with a solid defense. Schedule a consultation with us today by calling (352) 505-1799 or filling out the online form.
Resource:
wesh.com/article/sanford-suspect-fostered-dozens-thousands-child-porn-images/39211034