Gymnastics Coach Faces Multiple Child Porn Charges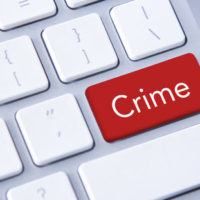 When parents leave their children in the care of a teacher or coach, they expect that they will be safe. However, with access to child pornography becoming more prevalent in this country—and even this state—authorities are seeing an increase in arrests among those in a position of authority. One local example is a Lakeland gymnastics coach.
On January 30, police showed up at Elite World Gymnastics in Lakeland with a search warrant after receiving a tip from the National Center for Missing and Exploited Children. Officers from the Computer Crimes Unit in Polk County arrested a 21-year-old man who worked as a gymnastics coach at the facility. The man had worked there for the last four years and his sister, brother-in-law and parents have owned the complex since 2012.
Police searched the man's iPhone and found 24 files uploaded by the man's email address. While two files were not considered child porn, the other 22 files did include sexually explicit images involving children. There were 21 videos and one photo showing children—both girls and boys—engaging in sexual acts with adults and other children. One 4-minute video showed a man raping a young girl.
The gymnastics coach had a cloud account and use it to store his child porn files, which he started collecting in 2011. He started meeting people in chat rooms and they would trade videos and images of child porn. The man admitted that he had been downloading child porn since he was 14 years old and claims he last downloaded it in 2016.
The gymnastics coach, who coached kids ages 3 through 12, admitted that he knew what he did was wrong. He now faces 22 counts of child pornography possession.
Child Porn Laws
Under Florida Statutes Section 847.0137, using an electronic device to transmit child porn is against the law. The law prohibits a person to deliver an image, data or any type of information containing child porn, through a medium such as internet. Child porn refers to sexually explicit images involved children under the age of 18. The child does not have to be engaging in sex acts; even naked photos constitute child porn under the law.
Transmission of child porn is typically charged as a third degree felony. The punishment for such a charge is a $5,000 fine, five years in prison and five years of probation. Child porn possession can sometimes lead to federal charges if the images were transmitted across state lines.
Get Legal Help Today
Child porn charges are taken seriously, especially by the community when the offender is a teacher or some other profession where he or she has regular access to children. If you are facing such charges, it's important that you secure legal help as soon as possible.
The Gainesville criminal defense attorneys at the Law Offices of Gilbert A. Schaffnit can help you protect your rights and freedom. We can assess your case and possibly reduce your penalties. Schedule a free initial telephone consultation today by calling our office at (352) 505-1799.
Resource:
miamiherald.com/news/state/florida/article197852379.html