High School Band Director Arrested for Having Sex With Boy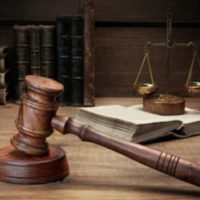 School teachers and staff have a responsibility to protect children. Students should be able to trust the adults they come into contact with during the course of their day. While sex should be reserved for consenting adults, sometimes children, particularly teens, are confused for consenting partners. This is not only confusing but illegal. 
A band director at Winter Park High School is facing child porn charges after he was found in possession of photos and videos of a former student engaging in sexual acts. He was arrested on April 5 for possessing an image or video a sexual performance by a child, a third-degree felony. He was booked into Orange County Jail and released later that day after posting a $5,000 bond.
The investigation into the 47-year-old man's activities began in January. A tip from an unnamed source showed that the band director had allegedly sent nude photos of a former student to a current student at Winter Park High School. The anonymous source also showed detectives screenshots of a conversation that the man had with student over Instagram. The conversation took place between May and January.
On January 31, detectives went to the Winter Park Ninth Grade Center to interview the man. They saw the man roll up some paper and throw it in his car. Detectives seized a computer and his phone, which was found in the rolled-up paper. The man admitted talking to the student. However, he claimed that while he saw the photos on social media, he did not send them.
Police got a search warrant for the man's phone and found a video from 2014. In that video, the man was engaging in sexual activity with a student from Colonial High School, a school in the same district as Winter Park High School. The 39-minute video showed the male student and the band director in five different sexual encounters. The boy in the video was around 16 or 17 years old at the time. In the man's Instagram chat history, investigators found messages in the man admitted to "hooking up" with the student.
The man is currently on administrative leave while police investigate. He had been at Winter Park High School since 2013. He does not have any prior disciplinary issues.
Contact a Legal Professional for Help
Teachers are in a position of authority over their students, and this often causes them to take advantage of these children. Children look up to their teachers and trust them, and when a teacher engages in sexual acts with a student, it can distort the child's view of a student-teacher relationship.
While teachers are often attracted to their students, they should not cross the line and have sex with them. These types of crimes are punished harshly. If you have been convicted of child porn or minor sex offenses, it's important you seek legal help right away from a Florida child pornography lawyer. The Law Offices of Gilbert A. Schaffnit in Florida can help reduce your charges and get you a fair outcome. To schedule a consultation, call (352) 505-1799 or fill out the online form.
Resource:
lansingstatejournal.com/story/news/local/2019/04/06/former-grand-ledge-band-director-arrested-child-pornography-florida/3386398002/
https://www.gilschaffnit.com/florida-firefighter-charged-with-22-counts-of-child-porn/