Human Trafficking Sting Operation Nets 108 Arrests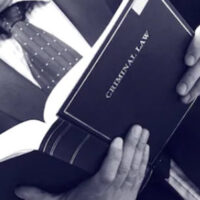 Many sheriff's departments in Florida regularly perform sting operations to get sex offenders off the streets and behind bars. Investigators pose as young children to try to entice these adults—typically men—and then arrest them when they initiate sexual encounters.
In March, the Polk County Sheriff's Department performed a six-day undercover operation that focused on sex offenders, such as those involved in human trafficking, child sex abuse, and prostitution. Operation March Sadness 2 began on March 8 and netted 108 arrests.
Of the more than 100 arrests, four of the arrests were of Disney employees. One of them was a 27-year-old man who worked at the Polynesian Resort as a lifeguard. He communicated with an undercover detective who he thought was a 14-year-old girl. He sent the detective  inappropriate photos and messages. The man was arrested and charged with one count of unlawful communication and three counts of transmitting harmful material to a minor.
The three other Disney workers were attempting to solicit a prostitute. One was a 24-year-old man who worked at the Cosmic Restaurant in Tomorrowland at Walt Disney World. Another was a 27-year-old man from India who worked as a software developer for Disney. The third one was a 45-year-old man who also worked in IT for Disney. Disney confirmed that three of the men have been placed on unpaid leave. The man from India is not a Disney employee.
Authorities also arrested a man who worked at The Fun Spot, an amusement park in Orlando. Also arrested in the sting operation was a 66-year-old man, a former judge in Illinois. Both were seeking prostitutes.
The sting operation involved undercover detectives who communicated online with the suspects. They then arranged to meet with the suspects at a location and subsequently arrested them after their arrival. In one case, a couple traveled to Bradenton after being lured by $1,000 for sex.
Detectives arrested those who were seeking prostitutes by looking at social media platforms and online advertisements through various websites. They also arrested multiple adults who thought they were communicating with children. Undercover detectives communicated with them online before meeting with them in person and arresting them.
The Polk County Sheriff made it clear that another sting operation could happen at any time. Those who violate the law will be sent to jail.
Contact a Legal Professional for Help
Human trafficking, prostitution, and child sex abuse are all serious crimes. While female children are most likely to become victims, anyone of any age can be sexually exploited.
Depending on the age of the victim, a person can spend the rest of their life in prison for human trafficking. Seek legal help from a Florida minor sex offense lawyer from The Law Offices of Gilbert A. Schaffnit as soon as possible. We can assess your case and provide you with a solid defense. Schedule a consultation today by calling (352) 505-1799 or filling out the online form.
Source:
nypost.com/2022/03/17/disney-employees-arrested-in-florida-human-trafficking-sting/