Man Accused Of Downloading 4,000 Child Porn Images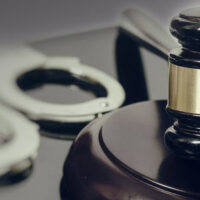 Many people engage in child pornography hoping to maybe look at a few images, get disgusted, and move on. For many people, though, child porn becomes an obsession. They download a few images here and there, and then it suddenly becomes all a person thinks about. Before they know it, they have downloaded thousands of sexually explicit images of children.
This is what happened to a man from New Hope, Florida. The 46-year-old man was recently arrested and is accused of downloading more than 4,000 child porn images.
The investigation began when the National Center for Missing and Exploited Children sent a tip about child porn usage to the Bay County Sheriff's Department. They received information about a man living in Washington County who had more than 4,000 images in an online backup account. Deputies met up with the man, who admitted that the online account that contained child porn did in fact belong to him.
The man also confessed that he smoked meth and looked online for teen porn and that was what would lead him to discover child porn. He has been charged with child porn possession and is being held on a $100,000 bond.
Types of Child Porn Users
Many people view or have viewed child porn at least once in their lives. Some have done it intentionally, while others have accidentally stumbled upon it and tried to look away, but couldn't.
Sexually compulsive addicted offenders. These people use porn and sexual behaviors to deal with stress, anxiety, and depression. The addiction to sex tends to escalate from maybe softcore adult porn to child porn.
Situational/regressed child offenders. These people are attracted to both adults and minors. While they have healthy adult romantic relationships, they are interested in sexual behavior with minors and often view their victims as adults. They often find ways to justify their behavior, claiming that minors who appear in porn view sex in the same way as adults.
Fixated/dedicated child offenders. These individuals are adults who are solely attracted toward children and/or teens. They are classified based on the age of children they are attracted to. If they are attracted toward prepubescent children, they are referred to as pedophiles. If the attraction is toward adolescents, then they are referred to as hebephiles. They are not aroused by adults and use child porn often. They tend to view themselves in a childlike way, often seeing themselves as the same age as the minors they view in the child porn images.
Contact a Legal Professional for Help
Child porn crimes are punished harshly, especially when a person has downloaded thousands of images.
Those accused of child porn crimes need to seek legal help right away. A Florida child pornography lawyer from the Law Offices of Gilbert A. Schaffnit can help you protect your legal rights. To schedule a consultation, call (352) 505-1799 or fill out the online form.
Source:
mypanhandle.com/news/local-news/florida-man-accused-of-downloading-4000-child-porn-images/