Man Arrested After Meeting a Minor for Sex in Lake Mary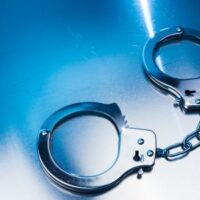 A 38-year-old Orlando man was arrested in early June after he allegedly traveled to Lake Mary with the intent of meeting a minor for sex.
The man was speaking to a person who he thought was a minor online. He assumed he was chatting with a 14-year-old girl but instead, it was an undercover law enforcement officer.
The man first made contact with the undercover officer on April 21 when the officer assumed the persona of a 14-year-old girl. The two exchanged explicit and specific dialogue. The man reached out again in June with more messages. He agreed to meet the fictional girl at a location in Lake Mary.
Detectives watched the man leave his vehicle and enter a building. He then exited the building to meet law enforcement officials who were waiting for him. The man faces charges of traveling to meet a minor as well as use of a computer to lure a child for sex.
Is it Legal to Pose as a Minor?
If you have been arrested after a police officer has posed as a minor online, you may wonder: is this considered entrapment? It may appear so at the surface, but it's important to know what entrapment entails.
It is estimated that there are 500,000 predators lurking online every day. To get rid of them, police officers often set up sting operations. These operations create opportunities for people to get caught and arrested. An opportunity is different from entrapment and involves merely the temptation to violate the law. Entrapment, on the other hand, is when a person is forced to commit a crime. Entrapment occurs when law enforcement officers urge, harass, or encourage an individual to commit a crime when they otherwise would not do so. Entrapment may involve threats, intimidation, or fraud.
While police officers may engage in entrapment in order to catch a predator, this is illegal. However, proving entrapment is not easy. The circumstances need to be thoroughly examined.
A person with a prior conviction may have a harder time showing entrapment, since the defendant's predisposition to commit the crime is often considered.
Contact a Legal Professional for Help
If you are an adult, then it is illegal to have sex with a minor. When it comes to sexual activity, age always matters. Soliciting a teen for sex is never a good idea.
Sex crimes involving minors are punished harshly. Seek legal help from Florida minor sex offense lawyer from the Law Offices of Gilbert A. Schaffnit. Our strong defense will help ensure a fair trial and the best outcome possible. Schedule a consultation by calling (352) 505-1799 or filling out the online form.
Source:
clickorlando.com/news/local/2023/06/08/orlando-man-arrested-after-traveling-to-lake-mary-for-sex-with-minor-deputies-say/