Man Arrested After Traveling to Florida to Meet 16-Year-Old Girl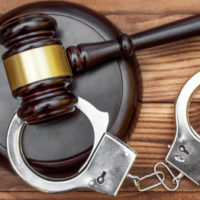 Technology makes it easy for people of all ages to chat with others, no matter where in the world they are located. Not only is there online dating, but apps for school-age children to discuss topics of interest with other like-minded individuals. Most people use these apps for legitimate purposes, but others use them to prey on children and teens.
A 20-year-old man from Indiana used a homework app to meet with a 16-year-old girl from Florida. The man intended to meet with the girl to perform sexual acts with her. He was arrested and now faces charges for minor sex offenses.
The two met on an app called Hangout, which allows students to discuss school and get help with homework. The man would use the app to message and video chat with the girl. The content was sexually explicit and graphic.
Between July 6 and July 10, the man traveled to Pensacola with the intent of having sex with the student. The man lured the girl away from her grandmother's house and showed her how not to get caught. They then booked a hotel and checked in together just after midnight on July 9.
One of the girl's family members saw the graphic exchange between the two and called authorities. The man was arrested in Escambia County. He faces four felony criminal charges, with bond set at $55,000.
Traveling to Meet a Minor 
Many people sexually interested in children will go to great lengths to meet up with one in hopes of performing sexual acts. Many travel to different cities, counties and even states to potentially have sex with someone who is underage. They often believe they will not get caught, but most do, and they are treated harshly.
When an adult attempts to have sex a with minor, the law does not look upon this favorably. Minor sex offenses are treated very seriously. Traveling from one state to another for the sole purpose of sex with a child is called traveling to meet a minor. It is a second degree felony punishable by 15 years in state prison. It is also a federal offense punishable by up to 30 years in federal prison. While the details of the man's criminal charges were not published, he will likely be facing charges of traveling to meet a minor.
Traveling to meet a minor may involve:
Meeting a minor in another state for sexual purposes.
An adult asking a minor to meet out of state for sex.
Luring a minor for the purpose of engaging in prostitution.
Transporting a child for sexual purposes.

Contact a Legal Professional for Help
Traveling to meet a minor is a serious offense. It is illegal under state and federal law and can result in a lifetime in prison.
If you are facing charges for traveling to meet a minor and other minor sex offenses, you need a solid defense to reduce your charges. The Gainesville criminal defense attorneys at the Law Offices of Gilbert A. Schaffnit can help you achieve a favorable outcome. For a consultation, fill out the online form or call (352) 505-1799.
Resource:
abc3340.com/news/nation-world/report-indiana-man-travels-to-florida-to-meet-16-year-he-meet-on-the-hangout-app