Man Arrested For 20 Counts Of Child Pornography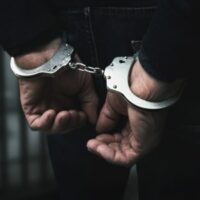 The prevalence of child pornography is growing at a rapid rate. People of all ages and backgrounds are downloading and distributing it.
A 22-year-old man from Florida has been arrested and charged with numerous child porn charges after 20 files were found on his tablet.
The man, from Mary Esther, was arrested in late June after the Okaloosa County Sheriff's Office received a tip about the man in December. The National Center for Missing and Exploited Children (NCMEC) had contacted the sheriff's office regarding someone who was uploading videos of children being sexually abused.
A search warrant was executed at the man's home on Bryn Mawr Boulevard in Mary Esther on the morning of June 22. Deputies searched the man's home and found 20 photos and videos of children between the ages of 5 and 11 years old being sexually abused.
The man was arrested and charged with 20 counts of child porn possession as well as one count of use of a two-way communication device to commit a felony. Another person in the home was charged with resisting arrest without violence. The man admitted to deputies that he has had a problem with child porn for the past six years. He allegedly tried multiple times to stop, but continued to create and delete various accounts to download and distribute child porn.
He was trading child pornography back and forth with multiple people over the Kik Messenger chat app.
Child Sex Abuse Material on the Rise
Reports of child sex abuse material, such as videos and photos, have grown tremendously over the past decade. In 2009, there were 100,000 reports of child sex abuse made to the NCMEC.
In 2021, that number rose to 29.3 million reports and a whopping 85 million images and videos.
Child sex abuse material can be found everywhere. The internet platforms we use every day are now being used to view and collect these images. It can be found in virtually any online realm, including email, social media, and online gaming.
Prepubescent children, especially girls, are at the greatest risk to be depicted in child sex abuse material. When boys are victimized, they are much more likely to face explicit or egregious abuse. Plus, the boys tend to be younger than the girls and more likely to have not yet reached puberty. It is important to know that distribution never ends, as the images become permanent. This is the hardest thing for child sex abuse survivors to deal with.
Contact a Legal Professional for Help
Child porn is taken seriously in Florida. If you are convicted, you will likely face both state and federal charges.
With these types of charges, your entire life is at stake. You need a Florida child pornography lawyer from the Law Offices of Gilbert A. Schaffnit on your side. Contact us today to see how we can defend you. Fill out the online form or call our office at (352) 505-1799 to schedule a consultation.
Source:
nwfdailynews.com/story/news/crime/2022/06/24/mary-esther-man-arrested-20-counts-possession-child-porn/7723340001/