Man Arrested for Child Porn After Leaving Cruise Ship in Florida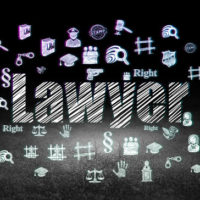 Just like there are "rings," or groups of people participating in crimes such as drug trafficking, prostitution or fraud, there are also child porn rings. These people share sexually explicit images of children with others and even trade or sell them to those within their exclusive group.
Almost a year ago, police arrested a man who had violated parole in Canada. On Christmas Eve, another man was arrested in Florida for sharing child porn with the parolee.
The investigation began in March 2016 when a man was arrested in Saskatoon, Saskatchewan for a parole violation. The man was using an app on his iPhone to share child porn images with 78 people. Three months later, authorities in Canada ordered the app developer to release the names of the people who had been sharing child porn with the man.
One of those people was a 40-year-old man, who was leaving a Carnival cruise ship in Port Canaveral, Florida on Christmas Eve when customs officials were ordered to inspect his digital devices. Authorities searched the man, who lives in Virginia, and found on him a USB drive that contained child porn. He had downloaded the files from the Canadian man's app just several days before his cruise.
That was not the only time he had downloaded child porn. The man admitted that he had started downloading such images in 2012 and continued for several months until he became disgusted with it. He stopped downloading child porn for several years, but started again. He is now facing one federal charge of child porn.
Child Pornography at a Federal Level 
Child pornography is defined as photos, videos and computer generated images depicting children under the age of 18 in sexually explicit situations. Undeveloped film and photos stored on a digital device are also considered child porn and therefore illegal.
The child does not have to be engaging in sex in order for the image to be considered child porn. If the child is naked, that would be enough for the image to be considered child porn.
Child porn is typically charged at the state level. However, if the images are transmitted or transported to other states, such as through the mail or internet, then it is interstate and considered a federal crime. Also, if a minor was transported across various states to produce child porn, that would also be considered a federal crime.
Get Legal Help Today
Child porn can become an addiction just like drugs or alcohol. Once you start looking at these sexually explicit images, it can be hard to stop. Not only are these images immoral, but they are illegal as well.
A person convicted of child pornography can face federal charges, like the man did in this case. A federal child porn conviction can result in prison time and fines, and affect you for the rest of your life. Get help from the Gainesville criminal defense attorneys at the Law Offices of Gilbert A. Schaffnit. To schedule a free telephone consultation, contact us at (352) 505-1799.
Resource:
justice.gov/criminal-ceos/citizens-guide-us-federal-law-child-pornography