Man Arrested For Possession Of 300+ Child Porn Images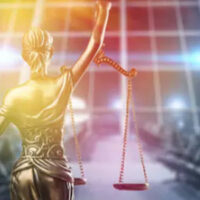 When people engage in child pornography activities, they need to be careful who they tell. While some people may think this is OK, most people are disgusted by this behavior. They will inform police right away, leading to an investigation, arrest, prison time, and more penalties.
A 31-year-old man from Winter Haven was recently arrested and charged with 300 counts of child porn possession. Police were tipped off to the man's activities after the man showed a former roommate what he was doing.
On February 1, the man was taken into police custody after law enforcement officials found hundreds of child porn images in the man's possession. The materials included still images and videos of children as young as 4 years old having sexual with adults and other children. None of the children are believed to be from Polk County. Police investigated the case for two months.
The investigation began after the man's roommate filed an eviction notice on him. When police arrived at the home, the roommate told police about child pornography he saw on the man's computer. According to the roommate, the man showed him images of children between the ages of 12 and 14 engaging in sexual intercourse with adults. The roommate told police that the man had shown him a folder on his laptop computer and told him not to tell anyone about his secured file that contained illegal images. He mentioned that the content "could put him in jail for the remainder of his life."
The two men had known each other for three years and were roommates for the past 15 months. The man moved to Poinciana after he was evicted. Detectives went to his new residence on January 20. The man admitted that he had watched child pornography in the past but wanted to "clean himself up."
On January 25, detectives obtained a search warrant. They confiscated the computer and searched it on February 1. The search uncovered hundreds of images and videos depicting child abuse, child pornography, and with erotica involving children. The man was taken into police custody. He is currently in the Polk County Jail with no bond set.
The police department is happy that the roommate spoke up and got police involved to help protect the innocent children involved and prevent the man from causing further abuse to these children. It is unknown how long the man will be in prison, but the police chief says he "should be staying there for a long time."
 Contact a Legal Professional for Help
Child porn is taken seriously by Florida law enforcement officials. Residents need to understand this and stop engaging in these types of illegal activities.
Count on a Florida child pornography lawyer from the Law Offices of Gilbert A. Schaffnit to defend your case. We'll work hard to get you the best outcome possible. To schedule a consultation, fill out the online form or call (352) 505-1799.
Source:
patch.com/florida/lakeland/man-jailed-after-roommate-reports-child-porn-his-computer