Man Arrested In Prostitution Sting By Miami Police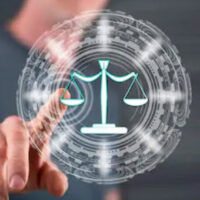 When you get into a car accident, you usually just exchange driver's license and insurance information with the other parties involved. You don't usually pimp them out for sex, but that is what a Tampa man did. He is now behind bars after police arrested him in a prostitution sting.
The 34-year-old man was arrested by the Miami Police Department and is now in a South Florida jail after he was caught pimping a woman in an undercover prostitution sting. The Miami Police Department and human trafficking investigators from the Miami-Dade State Attorney's Office conducted the sting at a hotel in Miami's Flagami neighborhood.
Police contacted the victim through an online prostitution advertisement and arranged an appointment. The undercover agent and the victim met up at the hotel and exchanged $300. Police then detained the victim, who told officers that a man was waiting for her in the parking lot. The man then knocked on the door of the hotel room. When police took him into custody and announced his charges, he told detectives: "I pimp her, but I don't force her to have sex."
The man did admit to setting up prostitution ads and dates for the victim. The man and the victim met in an unusual way: after a car crash in Tampa.
The victim told police that the man would schedule all of her appointments and communicate with potential clients. The woman would perform the sex acts and then give the man all the money afterward. However, she said the man would give her money if she needed it.
The man was arrested and taken to jail, where he is being held on an $18,000 bond. The man is facing three felony charges, including "forcing, compelling, or coercing" a woman into prostitution. He also faces a misdemeanor charge. Police offered services to the woman.
Florida Prostitution Laws
Prostitution is illegal in Florida and every state in the country (except some parts of Nevada). Florida law prohibits anyone from soliciting sex from people. Solicitation is defined as hiring someone who is engaging in prostitution. Hiring refers to the exchange of money. The law also states that enticing or forcing another person to engage in prostitution is illegal.
Even if a person solicits a prostitute but does not have sex with them, they can still face criminal charges. That's because solicitation is an offense of intent. A conviction for solicitation may be a felony, which carries serious penalties. Therefore, it's important to seek legal help.
Contact a Legal Professional for Help
Prostitution is a common crime that may have in-person and online elements. Either way, Florida outlaws it and will punish offenders harshly.
Get a solid defense from a Florida computer & internet crime lawyer from the Law Offices of Gilbert A. Schaffnit. The laws can be complex and technical, but he is highly knowledgeable in this area. Schedule a free consultation today by filling out the online form or calling (352) 505-1799.
Source:
local10.com/news/local/2023/01/25/miami-police-accuse-man-of-pimping-woman-he-met-at-car-crash/