Man Charged with Child Porn After Exchanging Illicit Messages With Florida Teen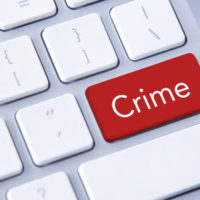 When people think of child porn, they may imagine someone viewing photos of young children without their consent. Child porn, however, is fairly broad and encompasses many elements. Even texting images to a person while in a consensual relationship can be construed as child porn, particular if the images are of a child.
A man who formerly lived in Florida is facing multiple child porn charges for communicating with a 16-year-old Florida girl. The two were a couple, and called themselves boyfriend and girlfriend. They met on a website called meetme.com.
The two talked to each other in a sexual manner. They exchanged approximately a dozen lewd photos of each other. The girl told the man numerous times that she was a 16-year-old high school student.
However, the relationship became known in April  when residents of Clay County found out that the girl had lewd photos on her phone. Detectives searched the girl's phone and found several lewd photos from the man's phone number. Detectives then asked for assistance from the Internet Crimes Against Children Task Force in Pennsylvania, where the man currently lives.
The unit filed charges against the man in district court. Authorities interviewed the man on June 13 and executed a search warrant. They searched his phone and were able to find many texts and images connecting the man to the girl. When questioned, he admitted to trying to meet the girl for sex. The two last communicated on June 12.
The man was arrested in Pennsylvania on June 18. He faces 11 felonies, including nine counts of child pornography, one count of criminal use of a communication facility and one count of unlawful contact with a minor. He is currently in jail on a $150,000 bond.
Sexting With Minors
Nude photos of minors are taken seriously in Florida. Many teens engage in sexting, which often involves the transmission of nude images. When a minor is caught sending or viewing nude images of other minors, this is considered a non-criminal violation. The punishment involves eight hours of community service and a $60 fine.
The law is stricter for adults sexting with minors. Adults who are in possession of nude images of minors can face child porn charges. These charges can lead to harsh punishment if convicted, including prison time, fines, probation and registration as a sex offender,
Contact a Legal Professional for Help
Many people are unaware of the law when it comes to romantic relationships with those who are underage. Even when a relationship is consensual, it is not legal if one of the parties is under the age of consent.
Because of this, it is easy for a person to face child porn charges and not know why. If you are in this situation, contact the Gainesville criminal defense attorneys at the Law Offices of Gilbert A. Schaffnit immediately. Let us help you with your criminal charges. Give us a call at (352) 505-1799 or fill out the online form to schedule a consultation.
Resource:
publicopiniononline.com/story/news/crime/2018/06/19/psp-waynesboro-illicit-photos-teens-phone/713162002/