Man Faces 50 Years In Prison For Persuading Woman To Abuse Child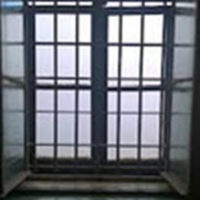 People have many types of relationships with each other. While many are in traditional romantic relationships, some believe in polygamy and open relationships. Some are even in master-slave relationships, which involves dominance and submission.
These relationships can be illegal when they involve crimes such as sexual abuse of a child. A man in this relationship persuaded a woman to abuse a 6-year-old child. The man, who was already a registered sex offender, is now facing 50 years in prison.
In 2014, the 46-year-old man was convicted of multiple crimes, including lascivious battery sex with a child and traveling to meet a minor for sex. In 2020, the FBI received a tip from the National Center of Missing and Exploited Children. They followed up on the tip and discovered evidence at the man's home in Lake Worth.
Investigators found out that the man in an online master-slave relationship with a 43-year-old woman from Colorado. He would order the woman to sexually abuse the boy and send him photos of the abuse. The woman complied with the man's demands.
Special agents rescued the 6-year-old boy in Colorado, where he lived with the woman. The man and the woman are being prosecuted in West Palm Beach.
In December, the woman pled guilty to transmitting information about a minor and conspiring to produce child pornography. She was sentenced to 20 years in prison. Also in December, the man pled guilty to conspiring to receive, possess, and produce child pornography. He was recently sentenced to 50 years in prison. He had already been sentenced to six years in prison in another case in Florida. He had been convicted of using an online message board to solicit the parent of a child.
What is a Master/Slave Relationship?
A master/slave relationship is often different from a BDSM relationship, which blends elements of bondage, discipline, dominance, submission, and sadomasochism.
A master/slave relationship, however, focuses on obedience and service, like being a slave. The term slave is associated with ownership rights. Male "masters" will usually be referred to as "Master," while female masters are referred to as "Master" or "Mistress." Those in these relationships may be any gender or sexual orientation. These relationships are consensual. There is no usually no coercion involved.
Contact a Legal Professional for Help
Child abuse of any kind is not legal in the United States. Coercing someone to abuse a child is especially problematic and it is never legal, regardless of the type of relationship a person is in.
If you are being accused of child abuse or in a similar  type of situation, seek legal help from a Florida child pornography lawyer from the Law Offices of Gilbert A. Schaffnit. Count on us to provide you with a solid defense. To schedule a consultation with our office, call (352) 505-1799 or fill out the online form.
Source:
local10.com/news/local/2022/05/16/florida-man-sentenced-to-50-years-in-prison-over-child-porn-in-master-slave-relationship/