Man Faces Life In Prison For Human Trafficking In Miami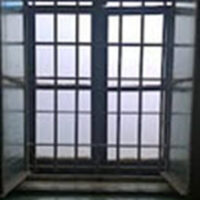 Florida offers gorgeous weather and many attractions and amenities, attracting tourists from all over the world. Because of this, Florida – especially the Miami area – is a hot spot for human trafficking.
Human trafficking affects people of all ages, including children and teens. A Connecticut man was recently found guilty of commercial sex trafficking while at the 2020 Super Bowl in Miami. The man had been accused of selling a teen girl and two women for sex and was found guilty by a federal jury in Ft. Lauderdale in October.
In January 2020, the 48-year-old man from New Haven, Connecticut, brought a 17-year-old girl and two women from Connecticut to Miami to engage in sex acts during the Super Bowl. While in Miami, the man coerced the victims into soliciting customers and having sex with them. In exchange, the man would receive money for the services, all which he kept. After the Super Bowl, the man planned to take the victims to other places such as Chicago, Illinois (during the NBA All-Star Game), and New Orleans, Louisiana (during Mardi Gras) to sexually exploit them further.
After an eight-day trial, the jury found the man guilty of several crimes, including transporting a person for sexual activity, sex trafficking by force and coercion, and sex trafficking of a minor by force and coercion. and. On January 6, 2022, the man will face sentencing in Fort Lauderdale federal court. He faces up to life in prison.
What is Human Trafficking?
Human trafficking involves the use of coercion or fraud to force a victim to provide labor services. Most commonly, human trafficking involves commercial sex acts, but can also include domestic labor.
Millions of men, women, and children are trafficked in the United States every year. However, women and teen girls are more likely to be trafficked. Those who are poor and non-white are at high risk. Traffickers will use violence and promises of high wages to coerce victims who are economically challenged and vulnerable.
Human trafficking is often a silent crime because victims rarely report offenders. They are often afraid to seek help, plus language barriers are often an issue.
A victim of human trafficking may:
Stop attending school (if they're a child).
Show signs or physical or mental abuse.
Look as if they have been denied food, water, or medical care.
Exhibit a sudden change in behavior.
Look disoriented or confused.
Appear fearful or scared.
Lack personal possessions.
Be coached on what to say.
Always be with someone who controls them.
Contact a Legal Professional for Help
Human trafficking is a federal crime that can lead to harsh penalties, especially if minors are involved. If you have been accused of this crime, make sure you seek legal help.
Florida minor sex offense lawyer Gilbert A. Schaffnit will work aggressively to defend you and get you a favorable outcome. Schedule a consultation today by filling out the online form or calling (352) 505-1799.
Resource:
justice.gov/usao-sdfl/pr/connecticut-man-guilty-sex-trafficking-during-miami-superbowl