Man Guilty of Child Porn Possession While on Probation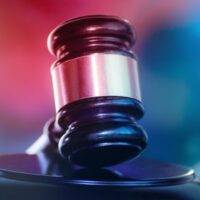 When you have been committed of a crime, you may be able to avoid jail time by serving probation. Probation allows you to live in the community as a free person, with some restrictions. While on probation, you cannot commit any other crimes. If you do, you will face strict punishment and likely have to return to jail.
A 59-year-old man from Pensacola who was on probation as a sex offender will likely end up back in jail after being found guilty of child pornography possession while on probation.
The man was convicted by a  federal grand jury in late June after his probation officer found child porn materials in the man's possession in October 2022.
The man was registered as a sex offender after serving six years in federal prison for sex crimes he committed from 2002 to 2009. After serving time in prison, the man was released on probation. Last year, though, the man's probation officer conducted a check at his employer and found electronic devices that the man did not report to the probation officer.
Agents from the Florida Department of Law Enforcement also seized devices from the man's living room, including a Smart TV. The accounts on the Smart TV were logged in under the man's name and email address. The browser history showed that the man had accessed child pornography websites.
All devices containing child porn had the man's login, credit card, and other identifying information. Agents discovered child porn files dating to 2018, just three years after the man was released from federal prison in 2015.
The man's sentencing is scheduled for September 25. The man is required to serve a 15-year mandatory minimum sentence but could face up to 40 years in prison.
Why Do People Reoffend?
Once a person is released from prison, that is not the end of their criminal history. Many people reoffend. They may commit the same crime again or commit different crimes. This is called recidivism, and it is much more likely within the first six months after a person is released from prison. Studies show that the longer an offender stays out of prison, the less likely they are to commit another crime and return.
Sometimes people reoffend because they have a hard time getting reacclimated back to society after getting out of prison. Felons often face difficulties with finding jobs, renting apartments, and getting an education. This causes frustration and thoughts of crimes.
Contact a Legal Professional for Help
Porn addictions can be hard to get under control. It's not uncommon for someone to be accused of the same child porn crimes over and over again because they just can't quit looking at the content.
If you have been accused of such a crime, you need effective representation. Get the defense you need from a Florida child pornography lawyer from the Law Offices of Gilbert A. Schaffnit. To schedule a consultation, call (352) 505-1799 or fill out the online form.
Source:
pnj.com/story/news/crime/2023/06/29/florida-man-frank-knight-faces-40-years-after-child-porn-conviction/70370764007/