Many People Arrested for Human Trafficking In Country Illegally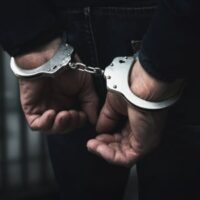 Human trafficking is something that law enforcement officials are cracking down on in Florida, especially since the state is known for such a crime. There are 4.08 cases per 100,000 people in this jurisdiction. Human traffickers are not picky; anyone of any age will do, although young children are targeted quite often, especially girls and women.
A recent sting operation in Florida revealed that 40% of the human traffickers were in the United States illegally. This is concerning to lawmakers, as this means criminals are coming into the state from the southern border. Most of the state's immigrants come from South America, Central America, Mexico, and the Caribbean.
Of the 19 people recently arrested in Bay County, for human trafficking, seven were not citizens. Five had no record showing lawful entry into the United States. The other two were admitted to Florida on visas, but they expired in 2021. Of the 19 people arrested, 14 were arrested for traveling to engage in sexual activity with a minor. Five were arrested for child pornography possession.
The 19 people, all men, were arrested as part of Operation Cross Country XIII. This three-day operation took place in Bay County in July and was part of a nationwide operation involving the FBI and Immigration and Customs Enforcement's Homeland Security Investigations. Across the country, 126 people were arrested for child sexual exploitation and human trafficking offenses. In total, the operation lasted for two weeks and led to 59 missing children being located.
Those arrested are the latest illegal immigrants to be tied to sex offenses. Florida and other states have been dealing with a border crisis for the past several years. This has turned into a political issue, with Republicans accusing Democrats, particularly the Biden Administration, of adopting "open border" policies and endangering Americans. An enormous number of immigrants have evaded Border Patrol over the years. In fiscal year 2022 alone, there were approximately 600,000 immigrants who got away.
Border Patrol has been keeping busy. Agents recently encountered three sex offenders in one day. In Texas, troopers from the Department of Public Safety had arrested an illegal immigrant from Mexico for child pornography possession and promotion.
Trafficking is a form of modern slavery. It forces men, women, and children in domestic labor, agricultural work, and sex. Victims are often lured by false promises of better lives. Low-income women and immigrants are the most common victims. Victims face physical and psychological abuse, sexual abuse, food and sleep deprivation, and isolation from loved ones.
Contact a Legal Professional for Help
Exploiting people into doing labor and sex is a serious crime that comes with stiff penalties. Trafficking children is especially seen as a heinous crime under the law.
Get the legal help you need from a Florida minor sex offense lawyer from the Law Offices of Gilbert A. Schaffnit. Schedule a free consultation 24/7. Fill out the online form or call (352) 505-1799.
Source:
foxnews.com/politics/florida-child-sex-trafficking-operation-finds-40-percent-arrestees-us-illegally