New Florida Cyberstalking Bill Could Mean 15 Years In Prison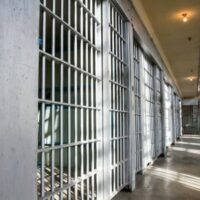 In the past, bullying and stalking was done only in person. A person would follow someone around or physically or verbally attack someone. They might call them names to their face.
This doesn't happen as much anymore. While some bullying does still happen in person, computers and other electronic devices have made it easier for people to bully and threaten others online. This is called cyberstalking and while it may seem innocent, it's really not. It often causes significant emotional distress to victims, with some even fearing for their lives.
Florida law is realizing the effects of cyberstalking and may pass a bill that will increase penalties for cyberstalkers. HB 921 would add digital communication methods to the state's harassment and threat definitions as well as update the definition of cyberstalking. For example, the bill would make it illegal to attempt gaining access to someone's online accounts or home internet-connected systems.
Threatening bodily injury or death would lead to enhanced penalties under the new bill. Some examples would be threatening to seriously injure or kill someone or conduct a mass shooting or act of terrorism.
The bill would also change the definition of an electronic record. If the bill is passed, an electronic record would be defined as something that isn't shared through a phone call but is otherwise created or distributed electronically and contains text, graphics, audio, and/or video represented in digital form.
Also, the fines would be increased. Cyberstalking, online harassment, and making threats would be elevated to a second-degree felony and be punishable to up to 15 years in prison and $10,000 in fines. Right now, the punishment is a third-degree felony, punishable by five years in prison and $5,000 in fines.  The bill is just waiting for Gov. Ron DeSantis' signature. 
What is Cyberstalking? 
Cyberstalking is illegal under Florida Statutes Section 784.048. It is defined as the communication of words or images via email or another form of electronic communication that serves no legitimate purpose. It is aimed at a specific person, and as a result, causes substantial emotional distress to the victim.
Cyberstalking charges can be aggravated when a person repeatedly and maliciously harasses another person by making credible threats to them. A credible threat is defined as a verbal or nonverbal threat that is so severe that it causes the victim to be in fear for their own lives or the lives of their loved ones. A person convicted of cyberstalking can be charged with a third-degree felony. However, this could change to a second-degree felony if the bill is passed.
Contact a Legal Professional for Help 
Florida is getting tough on cyberstalking, and for good reason. Verbal threats may seem innocent, but they can cause a lot of emotional harm. Many victims have even killed themselves over cyberstalking.
If the new bill passes, you could face second-degree felony charges for cyberstalking. This is a serious offense, so don't mess around. Seek legal help from Florida computer crime lawyer Gilbert A. Schaffnit. To schedule a consultation, fill out the online form or call (352) 505-1799.
Resource:
wfla.com/news/florida/cyberstalking-could-get-you-15-years-in-florida-prison-if-new-bill-is-signed/