"Nightmare Neighbor" Arrested For Cyberstalking, Other Charges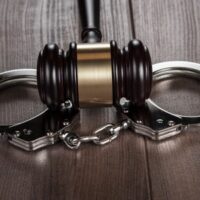 We often think of neighbors as friendly people we can trust and rely on. However, many of us know that is not always the case. Sometimes we are harassed by neighbors who may make threats to us, our spouses, children, and even pets.
A "nightmare neighbor" in Cape Coral was recently arrested after people in the neighborhood got tired of her antics, which included threatening children in person and on social media. The 61-year-old woman was arrested on aggravated cyberstalking and many other criminal charges. She has since bailed out of jail.
One family in particular has lived on Southwest 25th Street for three years. However, their issues with the neighbor began last fall. The woman started harassing the family, including their two teenage daughters. She made death threats against the family, and in the most recent incident, she threatened to have her German Shepherd attack the family's 17-year-old daughter.
The family finally had enough and called the police. The woman was arrested for multiple charges. She was charged with aggravated cyberstalking after posting 19 graphic Facebook videos in which she threatened neighbors.
The mother of the teen had been documenting the neighbor's actions since they started last fall. She has 40 videos of the woman harassing her family, including several where the woman is walking around with a baseball bat and screaming profanities. The family is in the process of getting a restraining order against the woman.
The woman has harassed other neighbors as well. Some are afraid to walk by her house and if they do, they carry a weapon. The woman is now out of jail and back at home. Neighbors are hoping the antics will stop and they will finally get some peace.
What is Cyberstalking?
We may be familiar with stalking, but what exactly constitutes cyberstalking? It is like stalking, but done online via the internet, emails, or texts. It is often based on false accusations, libel, and slander. A person might cyberstalk someone through social media. They may use Facebook, Twitter, Snapchat, or some other medium to threaten or harass a person.
In some cases, the stalker may steal the victim's identity or solicit sex. A person who cyberstalks a person may also stalk them physically. A stalker may prey on someone they met online. It may also be someone they know in real life.
In any case, cyberstalking is a crime that can result in various penalties, such as probation, restraining orders, and jail time.
Contact a Legal Professional for Help
People often think they say anything while behind a computer or smartphone, but this is often considered cyberstalking and it is taken seriously. People have killed themselves over horrible comments made by people they know on the internet.
Cyberstalking can lead to restraining orders and prison time. If you have been accused of such charges, Florida computer & internet crime lawyer Gilbert A. Schaffnit can help. Let us help you get a favorable outcome. Schedule a free consultation today. Fill out the online form or call (352) 505-1799.
Resource:
abc-7.com/news/2021/04/28/nightmare-neighbor-in-cape-coral-arrested-for-death-threats/