Pediatrician Sentenced To 8 Years In Prison For Child Porn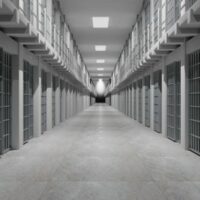 While child pornography is an activity shared by people of all ages and all walks of life, it's not legal. Possessing and even viewing photos and videos of minors engaging in sexually explicit acts is against the law.
A pediatrician from Broward County was recently sentenced to eight years in prison for child porn possession. After serving his prison sentence, he will be placed on supervised release for 15 years. He will also be ordered to register as a sex offender.
The 50-year-old man was arrested after Homeland Security agents found a video in his possession that showed a girl under the age of 12 having sex with an adult man. He was  originally arrested for child porn in January 2021 and then arrested a month later on federal charges.
Investigators began investigating the doctor in June 2020 after someone gave a tip to the South Florida Internet Crimes Against Children Task Force, The task force then got a search warrant that let them search the man's Yahoo email account. That was where they found a video that showed a man raping a young girl.
Investigators then searched the doctor's home in Parkland in October 2021. He admitted that his Yahoo account was his "hidden secret." He also confessed to being sexually excited by the photos and to being sexually attracted to 13-year-old children.
The pediatrician used an email account to keep a video showing a naked girl around 5 or 6 years old being sexually abused by a man. Investigators used search warrants to search the man's computer and smartphone. On those devices, they found photos of teens and young children in their underwear. The photos were allegedly taken without their knowledge.
The doctor's arrest has had the community in an uproar. State Sen. Lauren Book's 4-year-old twins were former patients of the pediatrician. She sent a letter to the Florida surgeon general asking him to immediately suspend the doctor's medical license. She was especially upset that the doctor was still licensed to practice telemedicine and still treat children virtually after being arrested on the child porn charges. Book is the founder and CEO of Lauren's Kids, which is a nonprofit organization with the goal of preventing child sexual abuse.
Contact a Legal Professional for Help
Possession of child porn is a crime for everyone but it's especially concerning when a doctor is convicted of such a crime. Pediatricians are supposed to protect children and keep them safe from abuse and when they don't, there is often public outcry.
Accused of child porn crimes? A Florida child pornography lawyer from the Law Offices of Gilbert A. Schaffnit can help you with the charges you face. We know your life can change in an instant; let us defend you. To schedule a consultation, call our office at (352) 505-1799 or fill out the online form.
Source:
nbcmiami.com/news/local/broward-pediatrician-sentenced-to-prison-for-child-porn-possession/2781648/