Pensacola Man Sentenced To 11 Years In Prison For Child Porn Charges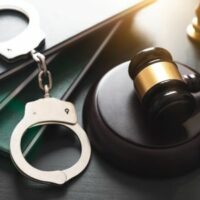 Criminal offenses against children, particularly child porn charges, are punished harshly in Florida. The state works hard to prosecute these criminals. A Florida man was recently sentenced for child porn crimes he committed in 2019.
On July 22, the 60-year-old man from Pensacola was sentenced to 11 years in prison for receipt of child pornography images. He had pled guilty to the crime after his arrest in 2019.
The Pensacola Police Department located the man in February 2019 after receiving a tip from the National Center for Missing and Exploited Children. The police department was informed that a Google account was being used to store child pornography images. The police worked with Homeland Security Investigations to locate the criminal activity in Pensacola. The police department searched the man's criminal history and found that he was a suspect in two prior investigations involving child exploitation in 2016 and 2017. Police obtained a search warrant for the man's Google account and were able to locate child porn images in the cloud.
Law enforcement then obtained a warrant to search the man's home. There, officials seized multiple electronic devices. Thousands of child porn images were found on the devices. The man was arrested and released on bond. While on release, the man continued viewing and downloading child porn images. Federal agents obtained a search warrant and seized the man's newly acquired cellphone. They searched it and found additional child porn images. The man was taken back into police custody with no bond.
The man had been in police custody awaiting sentencing since his arrest. At the sentencing hearing, the judge considered the man's prior criminal history, particularly the sexual exploitation of a young girl.
Aggravated Possession of Child Pornography
Under Florida Statutes Section 775.0847(2), a person can be convicted of a higher, or aggravated, level of child pornography if they possess at least 10 child porn images and at least one of the images contains one of the following:
A child under the age of 5
Sexual battery of a child
Sadomasochistic abuse of a child
Sexual bestiality of a child
Any sexually explicit video of a child, regardless of audio or length.
Aggravated child pornography possession is charged as a second-degree felony punishable by up to 15 years in prison and 15 years of probation, as well as a fine of $10,000. In addition, a person convicted of child porn possession would be designated a sexual offender for the rest of their lives. They would be required to comply with sex offender registration laws. 
Contact a Legal Professional for Help
Engaging in child porn—even viewing or receiving images—is no joke. The law punishes these acts seriously. A person can face many years in prison for child porn charges, especially if they have related prior offenses.
Any type of child porn exploits victims. If you are accused of a child porn crime, get representation from Florida child pornography lawyer Gilbert A. Schaffnit. Schedule a consultation today by calling (352) 505-1799 or filling out the online form.
Resource:
tampa.cbslocal.com/2021/07/24/florida-man-sentenced-to-eleven-years-for-child-pornography/