Police Arrest Child Porn Suspect With Underground Bunker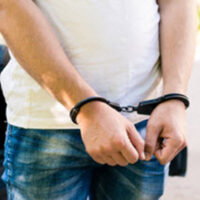 Child pornography is a crime that is growing quite rapidly. Many people enjoy viewing these images, so law enforcement officials are quick to arrest someone who is in possession of these sexually explicit photos and videos. They are especially looking for people who manufacture their own child porn.
On December 29, Florida police revealed details of what they found when they attempted to execute a search warrant at a man's home. They found more than 100 images of child porn on the 57-year-old man's cell phone. But that wasn't all. They also found an underground bunker.
On December 16, police arrived at the man's home in Defuniak Springs after receiving a tip from the National Center for Missing and Exploited Children. They were greeted by the man holding a shotgun. A SWAT team finally convinced the man to put it down.
Investigators searched the home and came across the child porn images, which were of children between 8 and 10 years old. The man had produced many of the images himself. Police quickly found out where the man had likely produced the child porn. They went out to a shed and found a bench next to it. Under the bench, they found an entrance to a secret bunker.
The man was arrested and charged with 100 counts of possession of child pornography as well as 10 counts of child pornography production. He is currently in Walton County jail with bond set at $1 million.
Manufacturing Child Porn
While many people simply view child porn, others distribute it to people. Some people take it a step further and create their own. This is called manufacturing child porn and it is the most serious child porn offense. When a person manufactures child porn, they use actual children. They have the children perform sexual acts, with or without clothes on, and videotape it. In some cases, the children may be posing nude, without sexual contact from another person. The person may be the one abusing the children.
Some people go a more technical route and use computer software to create images of children engaging in sexual acts. The images are virtual, so no real children are involved, but the images could be based on real children. Even though no children were used in the videos, this type of manufacturing child porn is still illegal.
A person may create these images for their own viewing pleasure, while others distribute it to others for a fee. It does not matter, as it is still illegal. A person can face stiff mandatory minimum sentences for producing child porn. They can also face possession and distribution charges on top of the child porn manufacturing charges. 
Contact a Legal Professional for Help 
Child porn offenses are prosecuted harshly, especially when people create their own porn. A person can face decades in jail and millions of dollars in bail.
Get experienced representation from Florida child pornography lawyer Gilbert A. Schaffnit. We can help reduce your charges and get your freedom back. Call (352) 505-1799 or fill out the online form.
Resource:
news4jax.com/news/florida/2020/12/30/police-florida-child-porn-suspect-had-hidden-bunker/